Fast Buds Trainwreck Autoflower Seeds
| | |
| --- | --- |
| Parameter | Value |
| Taste | Lemon, Pine, Spicy, Sweet |
| THC | Up to 22% |
| CBD | < 1% |
| Harvest EU Indoor | 350 – 550 gr/m2 |
| Harvest US Indoor | 1.1 – 1.6 oz/ft2 |
| Harvest EU Outdoor | 60 – 150 gr/plant |
| Harvest US Outdoor | 2 – 5 oz/plant |
| Size | XL |
| Height | 70 – 120 cm |
| Height US | 27 – 47 inches |
| Flowering | 8 – 9 weeks |
| Room | Indoor/Outdoor |
| Gender | Feminized |
| Genes | Sativa 55%/Indica 45% |
| Genetics | Trainwreck Auto |
| Autoflowering | Yes |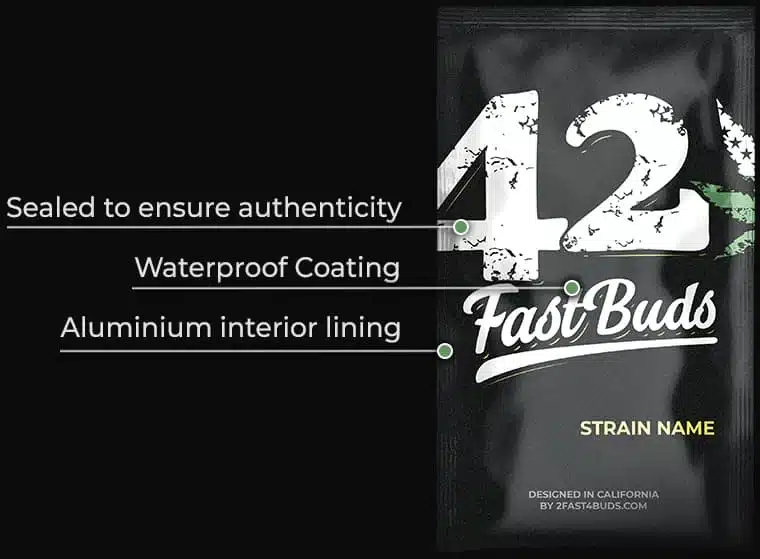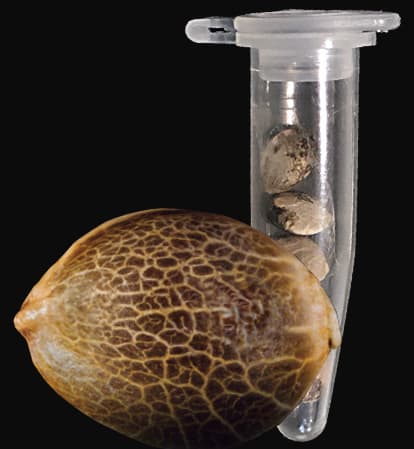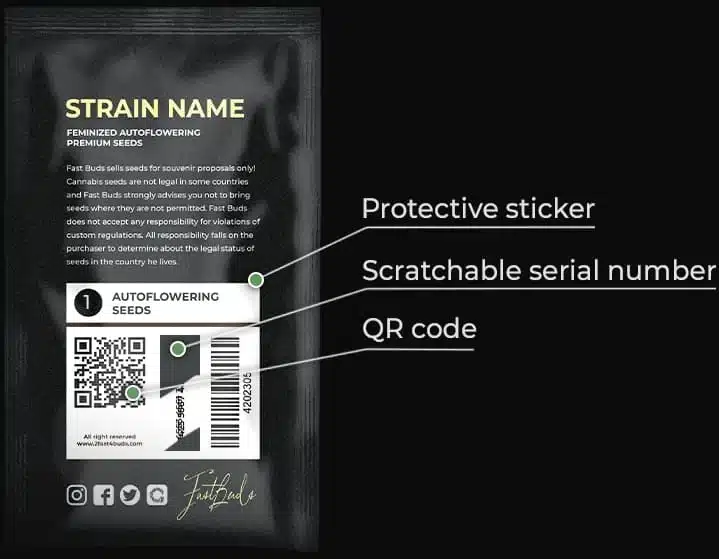 Trainwreck Autoflowering Cannabis Seeds
Trainwreck Auto – Quick Service-High Route.
Hit you like a freight train. A potent high that will leave you feeling good all day long.
Super yields. This strain grows up to 120cm and yields 550gr/m2 in just 63 days!
Perfectly balanced. Especially bred to develop the best of Indica and Sativa traits.
Suited for everyone. Top-quality buds without much maintenance or extra attention.
The good old days. An upgraded fast flowering version of the classic, bred to perfection.
A fast flowering hybrid variety suited for all types of growers, it's an easy-to-grow strain that takes 9 weeks from seed to harvest, growing up to 120cm and yielding 550gr/m2 without needing much maintenance or extra effort. Expect hard-hitting nugs that will catch everyone's attention due to the sweet pine-sol terpenes that stink out the whole room as soon as you light up the joint; This variety will be among your favorites once you experience the exceptional effects that may not seem too potent at first but slowly creeps up on you and get you high as a kite for hours.
Bud Description of Trainwreck Auto
Trainwreck Auto's buds grow quite thick, with plenty bright yellowish-orange hairs that wrap around the medium-sized calyxes, complementing the light-green nugs beautifully. Expect extremely dense buds that grow stacked and end up looking like one giant nug in each branch. You'll be amazed by the trichome production, the sugar-dipped nugs with some colorful leaves coming out of them will leave your fingers full of resin and, as soon as you start grinding them, overwhelm you with a pungent lemony pine-sol with a touch of sourness and a spicy background.
Smoke Report of Trainwreck Buds
After a couple of hits, you will experience a really cozy and stimulating head high that will get you in a comfortable state of mind and feeling good with everything and everyone; The long-lasting uplifting effect promotes a very calm and centered state of mind with a relaxed edge at first. The motivating effect will gradually transform into a more Indica-like high that deeply relaxes your muscles and relieves pain without leaving you too sedated, an ideal choice for those who want to stay alert during the morning and need to relax when the workday ends.
Trainwreck Plant Appearance
Growing on the taller side, this autoflower can reach up to 120cm while growing quite compact and bushy, you'll see lots of dark-green fan leaves coming out of everywhere and a couple of side branches that can grow as tall as the main cola. Thanks to its Sativa heritage, this variety yields as much as it grows; Expect yields ranging from 350-500gr/m2, making it an ideal choice for all types of growers who are looking for a low-maintenance and fast flowering version of the classic.
Grow Tips for Trainwreck Auto
This variety doesn't need any special attention and will grow great without any form of training but you can get even better yields by using any LST technique to space out the canopy. We recommend using 12L pots to allow your plant to grow to its maximum and shine. It's recommended to flush for at least 7 days to make sure you wash the excess nutrients from the medium and roots, enhancing the already powerful terps even more and allowing you to experience the true flavor and aroma this strain produces.
Flavor of Trainwreck
This strain offers a unique and complex mix of sweet lemon and pine scents on the inhale and distinguished peppery and spicy undertones on the exhale. A truly potent show-stealer terpene profile that will smooth down the smoke and coat your mouth with a delicious bittersweet acridness for what seems like an eternity.
About this strain: Trainwreck
Trainwreck is a cultivar with mysterious origins, most particularly about the meaning behind its name. Legend has it Trainwreck was so named because the original cut grew on a hill the same summer there was a train crash in the Humboldt region. Other sources claim the strain was named for the immediate slam of mental invigoration it had on users, which hit the mind like a runaway train.
According to the Seedsman blog, Trainwreck first emerged sometime in the 1980s from the Emerald Triangle region of Northern California. Trainwreck itself is thought to be a cross of several landrace strains, namely a Mexican Sativa, Thai Sativa, and Afghani Indica.
Lab tests show Trainwreck with high levels of the terpenes terpinolene, myrcene, and limonene, all of which contribute to its reported lemon and pine aroma. Consumers can point to its limonene content and moderate 14%-18% THC content for Trainwreck's energy-inducing effects.