Fast Buds Blackberry Autoflower Seeds
| | |
| --- | --- |
| Parameter | Value |
| Taste | Berry, Sweet, Earthy |
| THC | Up to 23% |
| CBD | < 1% |
| Harvest EU Indoor | 450 – 600 gr/m2 |
| Harvest US Indoor | 1.5 – 2 oz/ft2 |
| Harvest EU Outdoor | 50 – 250 gr/plant |
| Harvest US Outdoor | 2 – 9 oz/plant |
| Size | XL |
| Height | 70 – 120 cm |
| Height US | 28 – 47 inches |
| Flowering | 9 – 10 weeks |
| Room | Indoor/Outdoor |
| Gender | Feminized |
| Genes | Sativa 25%/Indica 75% |
| Genetics | Blackberry Auto |
| Autoflowering | Yes |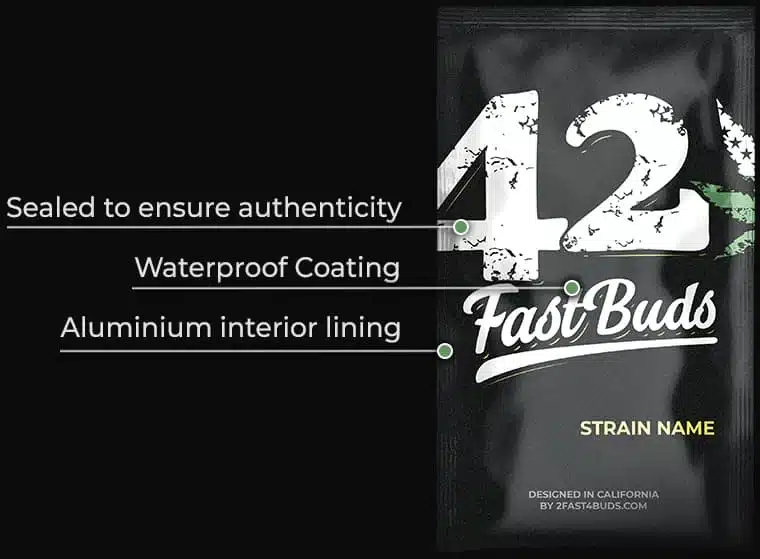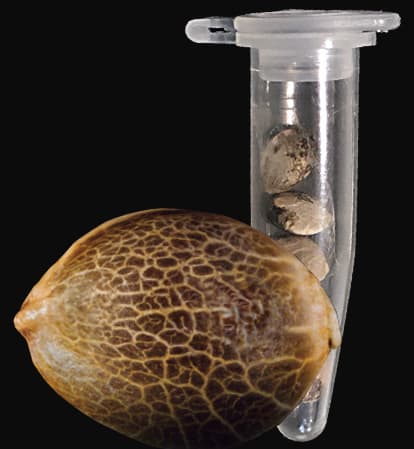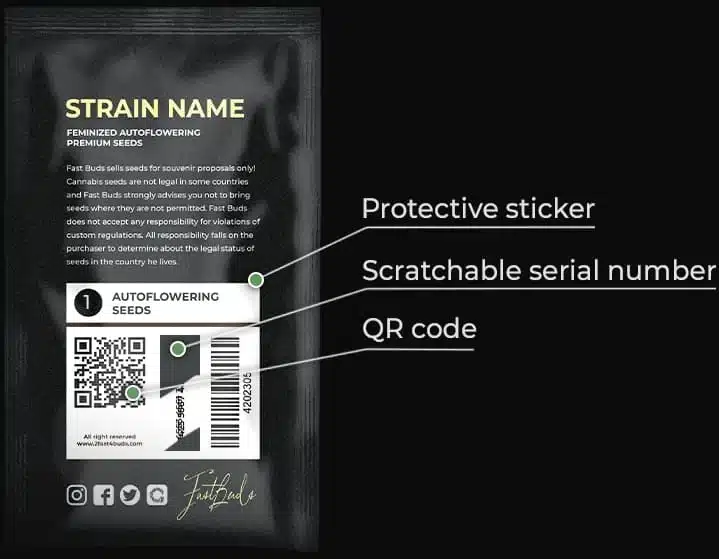 Blackberry AutoFlowering Cannabis Seeds
Blackberry Auto – Dank Purple Berries ripe for picking!
Forest berries in bud form. Reeks of a unique terp blend of berries and kush.
Prized genetics. Bred with some of the best genetics, this strain took first place in the first autoflower cup in the US.
A true delight. Expect truly delicious berriful purple buds dipped in sugar.
For Indica appreciators. A potent couch-lock effect that avid consumers will fall in love with.
Perfectly purple. This plant can grow up to 110cm while staying compact and developing purple colors from head to toe.
We have created this variety for foodies who love marijuana. The mix of flavors offered by our Blackberry Auto create a burst of sensations: spicy, sweet, fruity, wild berries, and pine – an explosive mixture that's difficult to forget. These alluring qualities result from the combo of Blackberry Auto and purple Kush strains of Pakistani descent. Minor Sativa and Canadian ruderalis contributions round out the necessary genetics of the strain.
Bud Description of Blackberry Auto
Round plump berries, oozing with berriful resin. Like forest fruits dipped in sugar. Users will get great delight as these deep purple buds are crumbled up into the grinder. Our Blackberry Auto took first place at the Oregon Autoflower cup and is a great choice for first growers and Indica fans. This strain boasts up to 23% THC and is made up of some of our finest genetics, making it a tall growing plant with a great harvest reaching up to 110cm in height.
Blackberry Auto Plant Appearance
An Indica-like structure, with a very bushy growth. Tight internodal spacing and a swollen main cola developing in the center. Growers can expect a plant of up to 1.1m and rich purple hues covering the plant from leaf to bud.
Smoke Report of Blackberry Buds
As a potent Indica, novices may find its effects very couch-locking, making you feel lazy and sleepy. Cannabis connoisseurs, on the other hand, will enjoy the relaxing fruity body high making it the perfect smoke for that peaceful evening moment of quiet.
Taste of Blackberry Auto
Our Blackberry Auto Buds achieves a very sweet and berry aroma, with a background of butter tones. A rich Kushy and berry flavor will overwhelm your palate. With very little citrus tastes, Blackberry brings a wholesome flavor of forest berries with earthy undertones, making its flavor quite unique.
Effect of Blackberry Auto
As a potent Indica, novices may find its effects very couchlocking, making you feel lazy and sleepy. Cannabis connoisseurs, on the other hand, will enjoy the relaxing fruity body high making it the perfect smoke for that peaceful evening moment of quiet. Besides its spectacular flavor and aroma, it provides a buzz that you will remember: a blow to the cerebral faculties, followed by the relaxation of every muscle in your body.
Many consumers claim that they make sure their share of Blackberry is prepared and ready to use at their nightstand before they go to bed because its strong muscle relaxant properties help to induce sleep, and since it'll simply have you sleeping throughout the night like a baby. On a medicinal level, it is used for patients who have problems with insomnia, anxiety and stress, and it's especially useful for muscle conditions such as spasms and pain.
Growing Tips for Blackberry Auto
It looks like an Indica variety, being small in size, between 70-110 cm (2.2 – 3.6 ft). It has a short internodal distance, with lots of small branches along its stem, demonstrating compact buds that are situated around a large central cola. Its flower production is outstanding. The buds will gradually become covered with an abundance of resin as if they were snowed upon. In addition to this visual spectacle, the strain rapidly develops its fresh, fruity aroma. Our research department has described this variety as "a major producer of resin."
This quality is made possible by its Pakistani genetics, a fact that some growers are going to appreciate abundantly. The oddest thing about this genetic variety of marijuana is that it readily develops lilac and red colors. This fact will cause you to fall in love with it throughout its growth cycle. Although it is suitable for both indoor and outdoor cultivation, indoor cultivation is recommend.
Provide at least 18 hours of light and 6 hours of darkness per day. With good care, your plants will be ready in 8 weeks, and can produce up to 600 gr / m2 (1.3 pounds per light). Outdoors is ideal for warm climates that don't experience much overall change in temperature. After 10 to 15 days after harvest, notice how your dried Blackberry has a very dark violet color, and gives off a sweet fruity aroma with earthy nuances.
Cover her basic needs of water, light, and humidity and you'll have your very own Blackberry bush within no time. More experienced growers can attempt some light defoliation to help light access. Ideally, she'll do her best with 18 hours of light daily. Make sure to go easy on the nutriments and start flushing two weeks before harvesting.
About this strain: Blackberry
It seems like the name "Blackberry" has been used by several breeders, but most versions seem to stem from some sort of mix involving Afghani, Mexican, and Vietnamese landraces.
Effects reported by people by feeling