Fast Buds Ztrawberriez Autoflower Seeds
| | |
| --- | --- |
| Parameter | Value |
| Taste | Berries, Sweet, Cream |
| THC | Up to 25% |
| CBD | < 1% |
| Harvest EU Indoor | 450 – 600 gr/m2 |
| Harvest US Indoor | 1.5 – 2 oz/ft2 |
| Harvest EU Outdoor | 50 – 250 gr/plant |
| Harvest US Outdoor | 2 – 9 oz/plant |
| Size | XXL |
| Height | 70 – 120 cm |
| Height US | 27 – 47 inches |
| Flowering | 9 – 10 weeks |
| Room | Indoor/Outdoor |
| Gender | Feminized |
| Genes | Sativa 60%/Indica 40% |
| Genetics | Ztrawberriez Auto |
| Autoflowering | Yes |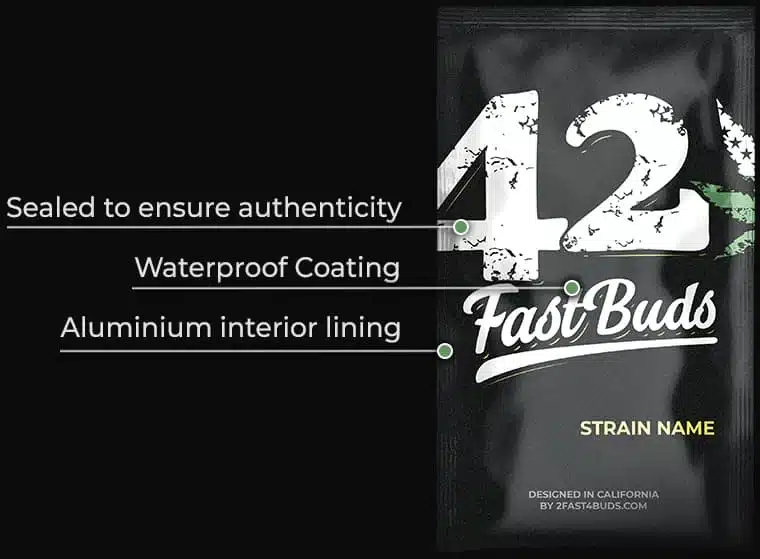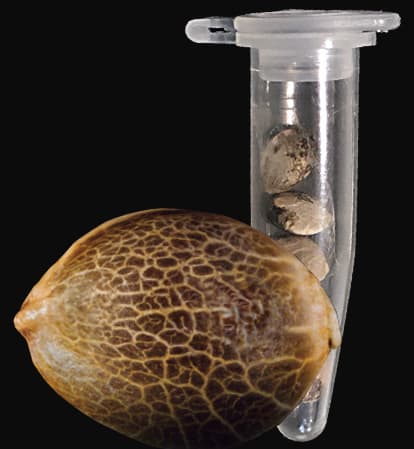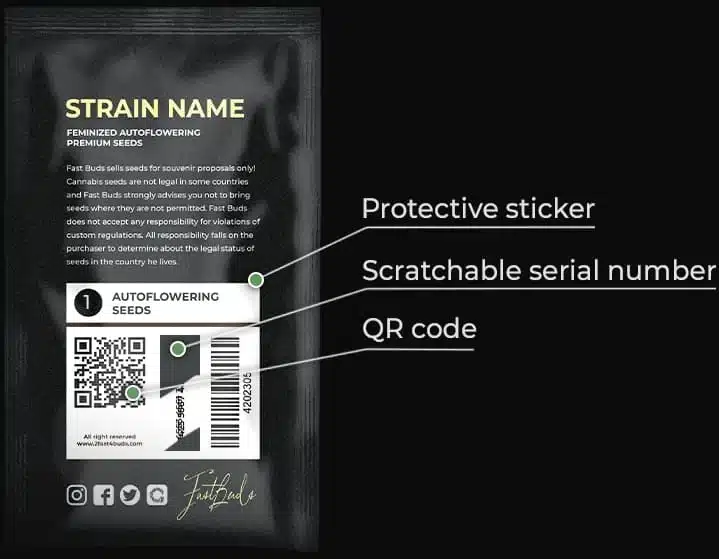 Ztrawberriez Auto Cannabis Seeds
Ztrawberriez – The Perfect All-Day Strain for Busy Stoners

Let your worries float away. Up to 25% THC that will make your concerns disappear in an instant.
A different taste in every hit. Try out all of the different delicious and buttery terpenes that are available.
The perfect all-day strain. Stoners who are constantly on the go can enjoy a fully functional high.
Ideal for beginners. Up to 600 g per square meter in 9–10 weeks without any additional maintenance.
Berrylicious resin. The tastiest extractions come from berries and cream terpenes, which are sure to wet your appetite.
Bud Description of Ztrawberriez Auto:
Ztrawberriez Auto Buds are truly a sight to behold. They sparkle in the light due to their dense and resinous structure, which also highlights their fiery orange hairs and bright green color. When you take a whiff of these buds, you'll be transported to a summer garden, with the sweet aroma of strawberries and citrus filling your senses.
Smoke Report for Ztrawberriez Buds:
When you smoke Ztrawberriez buds, you'll feel a sense of relaxation and bliss wash over you. Its uplifting and euphoric effects make it great for socializing or creative endeavors, while its calming and pain-relieving properties make it perfect for unwinding after a long day. You'll love the way it makes you feel, and the delicious fruity flavor will keep you coming back for more.
Ztrawberriez Plant Appearance:
Ztrawberriez plants are a true beauty to behold. They grow tall and sturdy, with multiple branches that are laden with dense and resinous buds. The buds themselves are covered in a thick layer of trichomes that make them glisten like diamonds in the sunlight. With its vibrant green leaves and bright orange pistils, Ztrawberriez is truly a sight to behold.
Grow Tips for Ztrawberriez Auto:
Provide plenty of light, water, and nutrients to support its vigorous growth.
Use a well-draining soil mix or hydroponic system to avoid overwatering.
Maintain a temperature range of 70–80°F during the day and 60–70°F at night for optimal growth.
Train and prune the plants early to encourage bushier growth and maximize yields.
Growing Ztrawberriez Auto can be a breeze with the right techniques. To maximize your yields, make sure to provide your plants with plenty of light, nutrients, and water. Try using techniques such as LST (low stress training) or topping to promote bushier growth and maximize yields. With a little bit of care and attention, you can cultivate a bountiful harvest of delicious Ztrawberriez buds.
Flavor of Ztrawberriez:
The flavor of Ztrawberriez is simply divine. It's a real treat for the taste buds with its sweet and fruity flavor, which leans heavily on notes of strawberries and citrus. The smoke is smooth and easy on the throat, and the sweet aftertaste lingers long after you've finished smoking. Whether you're a seasoned smoker or a newbie, you're sure to love the delicious flavor of Ztrawberriez.
About this strain: Ztrawberriez
Ztrawberriez is a true gem among hybrid strains. Its high THC content, delicious flavor, and calming effects make it a favorite among smokers and growers alike. With its fast flowering time, high yields, and easy-to-grow nature, it's a great choice for both beginners and experienced growers. Whether you're looking for a strain to help you unwind after a long day or one to boost your creativity and socializing, Ztrawberriez is sure to deliver.
| Pros | Cons |
| --- | --- |
| Quick flowering time | Lower yields compared to some other strains |
| Sweet and fruity aroma and taste | May not be suitable for those with high tolerance. |
| High THC content | May cause paranoia or anxiety in some users. |
| Easy to grow and maintain | Limited availability in some regions |
| Short stature and discreetly growing | May require some training and pruning to maximize yields. |