Fast Buds Tropicana Cookies Autoflower Seeds
| | |
| --- | --- |
| Parameter | Value |
| Taste | Lemon, Sandalwood, Sweet |
| THC | Up to 27% |
| CBD | < 1% |
| Harvest EU Indoor | 400 – 500 gr/m2 |
| Harvest US Indoor | 1.3 – 1.6 oz/ft2 |
| Harvest EU Outdoor | 50 – 150 gr/plant |
| Harvest US Outdoor | 2 – 5 oz/plant |
| Size | XL |
| Height | 70 – 110 cm |
| Height US | 24 – 43 inches |
| Flowering | 8 – 9 weeks |
| Room | Indoor/Outdoor |
| Gender | Feminized |
| Genes | Sativa 40%/Indica 60% |
| Genetics | Tropicana Cookies Auto |
| Autoflowering | Yes |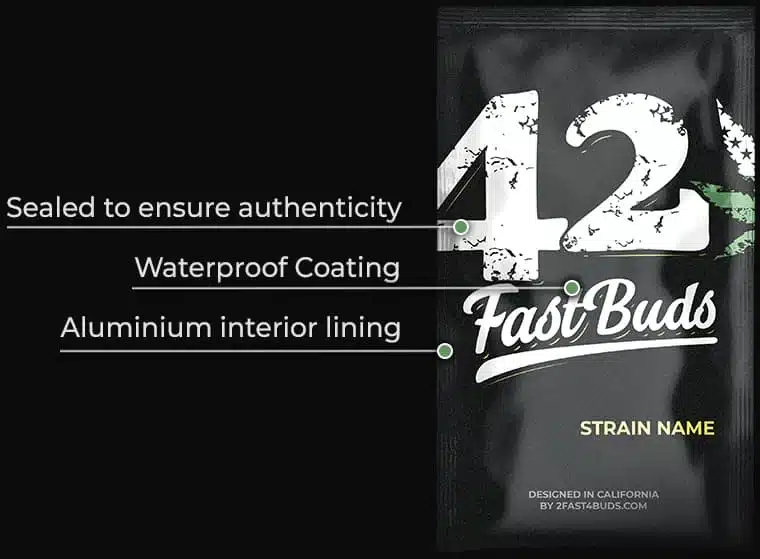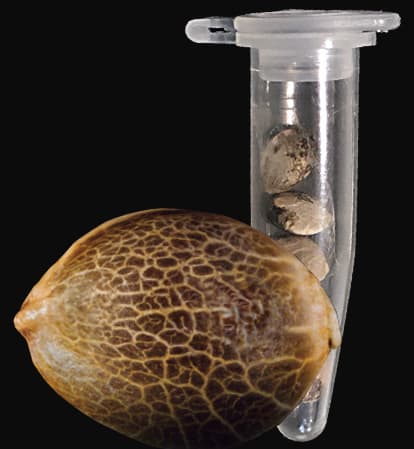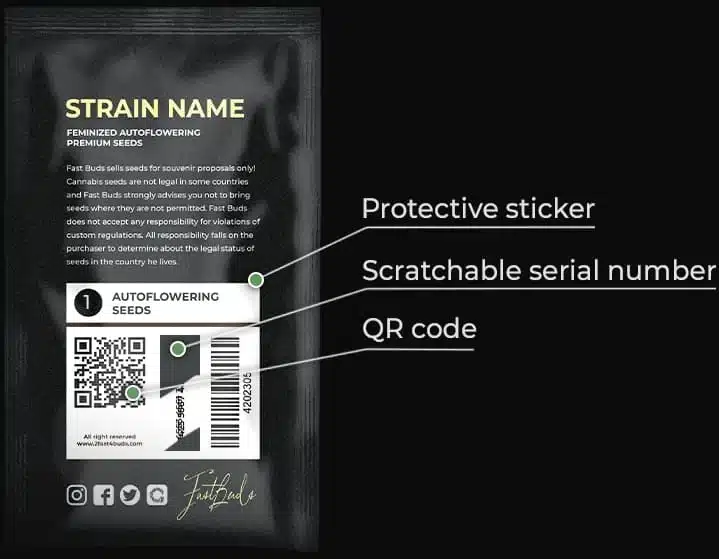 Tropicana Cookies Autoflowering Cannabis Seeds
Tropicana Cookies – Dark Buds for your darkest fantasies.

Smells hard, hits harder. 27% THC that'll blow your taste buds off.
The perfect all-day strain. The ideal choice to deal with everyday problems stress-free.
Top-shelf buds. Beautiful dark purple bud that smells of fresh citrus.
Massive yields. Up to 500gr/m2 in as little as 56 days.
Ideal for hash makers. The perfect trichome-heavy strains.
Tropicana Cookies Auto is ideal for growers of all levels, especially novices, since it grows well both outdoors and indoors and may produce up to 500gr/m2 in 56-63 days with minimal care. With a height of up to 110cm and medium-sized branching, this variety demonstrates its mixed origin. Definitely the best option for individuals with a high tolerance searching for the strongest autoflowers available. You can anticipate an incredibly intense and long-lasting high because to the 27% THC, which will raise your mood and give you that additional push you need to start your days on the right foot. This cultivar combines zesty and woody aromas with a strong candy-sweet backdrop that will have you going back for more.
Bud Description of Tropicana Cookies
Tropicana Cookies Auto has stunning dark purple blooms, so expect exceptionally dark buds with exquisite pink, purple, and blue colours, as well as dense dark-orange hairs that get entirely coated in resin by harvest time, giving them an almost shiny-white appearance.
This strain grows a classic Indica-like structure with relatively few sugar leaves, making trimming sessions a breeze. But save your cuttings because the lovely blossoms smell like a mouth-watering combination of lemon peels, orange juice, and sandalwood, giving it a citrus candy-like flavor that makes for the most fragrant hash and extractions.
Smoke Report of Tropicana Cookies
Tropicana Cookies Auto's impact begins with an exhilarating head rush that gets your mind up and running while leaving you in a wonderful peaceful mood, thanks to the 27% THC. The powerful cerebral influence eventually travels downhill and affects your entire body with a deep relaxation that leaves you with a pleasant stoney sensation that alleviates chronic pain while leaving you in an overall cheerful and positive frame of mind when the Indica-dominant side kicks in.
It's the ideal daytime and nighttime strain since it may improve your mood and enhance a night out with friends while also quieting your thoughts as you prepare for a good night's sleep. In any case, anticipate a tremendous high that lasts for hours on end.
Tropicana Cookies Plant Appearance
Tropicana Cookies Auto grows to a height of 110cm and has a towering main cola with shorter side branches, as is typical of hybrid strains. A stocky yet tall main cola with medium-sized side branches and thin fan leaves that fade into a yellowish hue with a gorgeous dark purple tinge may be expected. This variety has a narrow internodal spacing as a result of the great selection, giving the medium-sized blooms the appearance of growing piled on top of one other. This monster yielder may generate up to 150g per plant while growing relatively short, making it an excellent choice for gardeners looking for high yields without having to deal with large plants.
Grow Tips for Tropicana Cookies
This type produces tight buds, so space them out by tying them down. This improves ventilation, which helps avoid mildew and other pests. Tropicana Cookies automatically emit a beautiful sweet and sour scent, therefore flush thoroughly to intensify the aromas even more. This terpene powerhouse concludes with a slew of resinous sugar leaves that make for amazing hash and extractions, so keep your trim bucket handy!
Flavor of Tropicana Cookies
Tropicana Cookies Auto has wonderfully sweet aromas that taste like a combination of lemon peels and fresh orange juice, with mild floral overtones that make it an ideal choice for extractors searching for distinct terpene profiles.
Expect a zesty zest that coats your entire tongue and leaves a wonderful tropical candy-like aftertaste. The sweet and sour notes are complemented by a herbal backdrop that becomes stronger as you exhale and gradually opens up, bringing out a wide spectrum of woody, floral, and spicy flavors, making it the ideal option for the most delicious extracts.