Fast Buds Smoothie Autoflower Seeds
| | |
| --- | --- |
| Parameter | Value |
| Taste | Cream, Sweet, Berry, Vanilla |
| THC | Up to 24% |
| CBD | < 1% |
| Harvest EU Indoor | 400 – 550 gr/m2 |
| Harvest US Indoor | 1.3 – 1.8 oz/ft2 |
| Harvest EU Outdoor | 50 – 250 gr/plant |
| Harvest US Outdoor | 2 – 9 oz/plant |
| Size | XL |
| Height | 80 – 110 cm |
| Height US | 31 – 43 inches |
| Flowering | 10 weeks |
| Room | Indoor/Outdoor |
| Gender | Feminized |
| Genes | Sativa 35%/Indica 65% |
| Genetics | Somango x Blueberry |
| Autoflowering | Yes |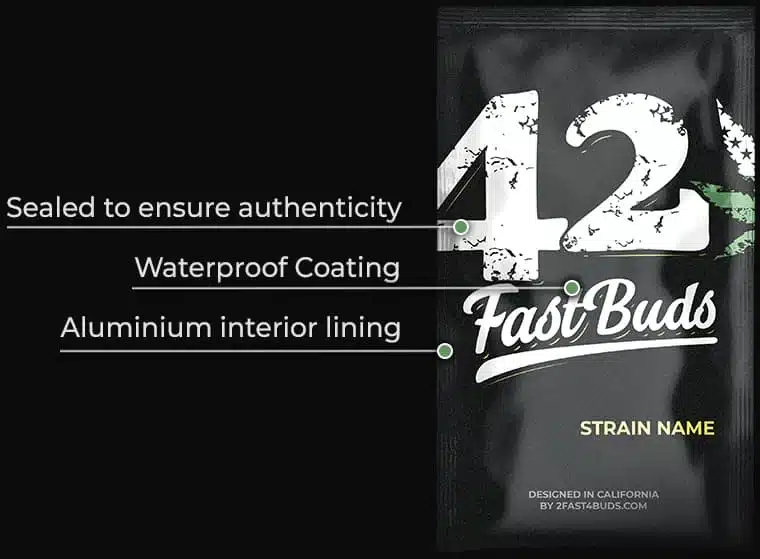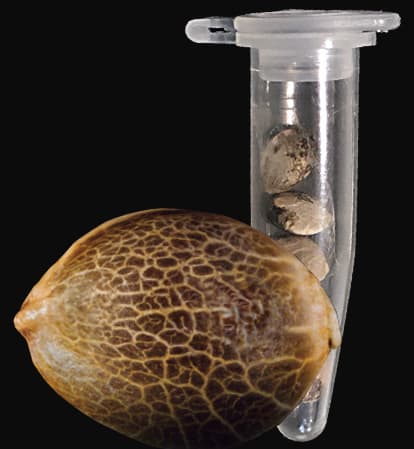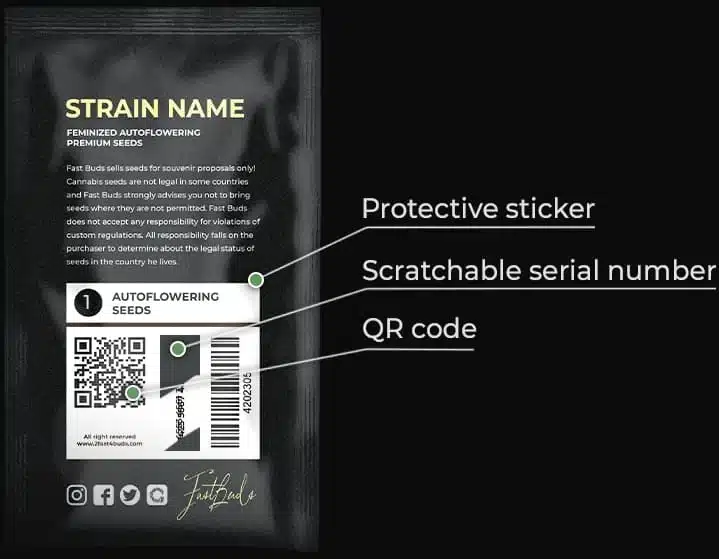 Smoothie Autoflowering Cannabis Seeds
Smoothie Auto – The most awarded strain in our catalog.
Our most awarded genetics! A multiple award-winning strain, impossible to go wrong with this one.
A fruity outburst. Blended to perfection, a smooth smoke with an overwhelming fruity terpene profile.
Perfect for extractions. Expect the unexpected, unimaginable top-shelf extractions.
Finely balanced. Truly fine-tuned to bring you the best combination of Indica and Sativa effects.
Delightfully colorful. Light green buds with beautiful purple hues, the perfect bag-appeal for commercial growers.
Fast Buds' labs have expertly used their 10 years of experience to meticulously hunt down the best phenos to create their latest and most fruit flavorsome strain, Smoothie Auto. Flavor chasers, treat your senses to the fruitiest sensimilla puree on the market. A gourmet blend of Blueberry and Somango, this Indica dominant strain will pleasantly surprise you with her juicy terps.
Firm lime green fluorescent buds will captivate cannabis connoisseurs. Like a moth, you'll be drawn to this fire marijuana. Smooth and balanced between heady euphoria and relaxing physical effects. Ideal daytime stash and a very social smoke to take to the weekend session. Smoothie Auto is suited for small and large spaces alike due to its indica structure and trainability. A great candidate for SOG method as well. Microgrowers take note this strain is a very tasty option.
Similarly, for outdoor growers or even balcony growers, who must be stealthy, will find her to be a productive solution.
Perfect size in height and width with potential for big growth after some LST. It focuses its energy on forming a thick bulbous main cola while developing a few side branches. Mature plants typically peak in height between 60-110cm. In a fast and furious 8-9 weeks you'll be ready to harvest plenty of fat sticky flavor country buds.
Taste of Smoothie Auto
Fruity, sticky, resinous buds, as potent as they are tasty. Rock solid nugs that'll crumble when touched.
Balanced, yet Potent. This strain blends a euphoric head high with relaxing body effects. A great strain for a sun-time smoke, a weekend getaway or relaxed afternoon with friends.
Effect of Smoothie Auto
The smoke is able to instantly penetrate into your body, inducing relaxation. In a few minutes you will have a sense of wellbeing and a sudden improvement in mood. The effects are balanced between the head and body. You'll notice the aftertaste that's like a refreshing lemon sorbet enjoyed during midsummer. The effect can easily last for two long hours. This strain is very suitable for headaches and migraines, anxiety, stress, and muscle aches.
Growing Tips for Smoothie Auto
This strain could be an interesting choice/ a good candidate for the more experienced growers looking to do LST or SOG. That said, new growers don't be afraid, she's easy going and will fit nicely in a small grow room or cupboard, great for the more stealthy growers. A carbon filter is recommended as she can start to smell a bit strong once the flowering period starts. Growers can expect to start flushing at least 10 days before the end of the cycle.
About this strain: Somango
Soma Seeds created Somango as a combination of Big Skunk Korean, Super Skunk, and Jack Herer.
The top reported aromas of Somango are tropical fruit, orange, herbs, and pepper. It is said to taste of mango, skunk, herbs, and fermented fruit.
Effects reported by people by feeling