Fast Buds Mimosa Cake Autoflower Seeds
| | |
| --- | --- |
| Parameter | Value |
| Taste | Lemon, Earthy, Floral |
| THC | Up to 24% |
| CBD | < 1% |
| Harvest EU Indoor | 450 – 550 gr/m2 |
| Harvest US Indoor | 1.5 – 1.8 oz/ft2 |
| Harvest EU Outdoor | 60 – 160 gr/plant |
| Harvest US Outdoor | 2 – 5 oz/plant |
| Size | XL |
| Height | 110 – 130 cm |
| Height US | 43 – 51 inches |
| Flowering | 9 weeks |
| Room | Indoor/Outdoor |
| Gender | Feminized |
| Genes | Sativa 60%/Indica 40% |
| Genetics | Mimosa Cake Auto |
| Autoflowering | Yes |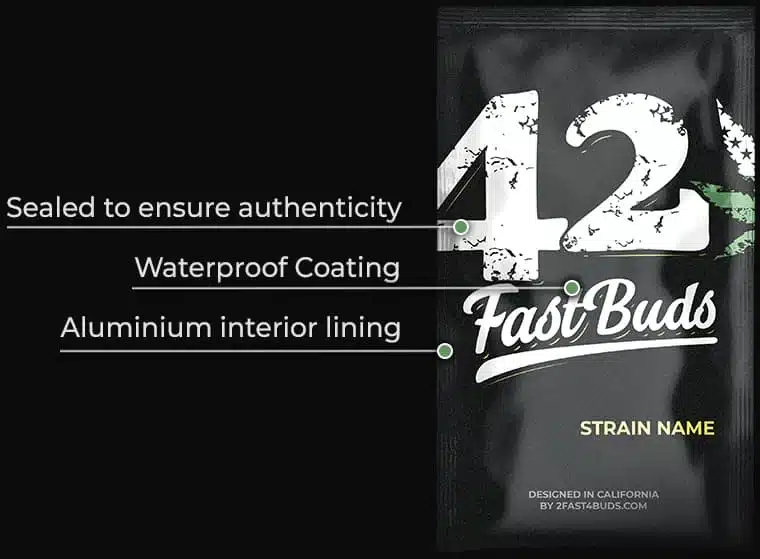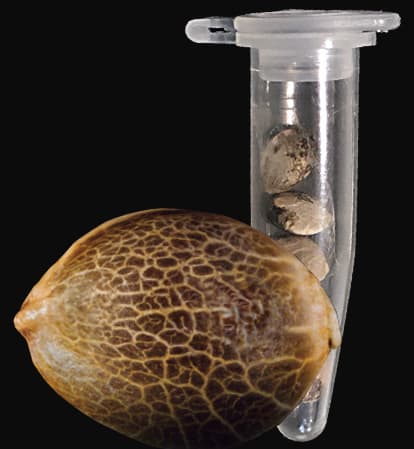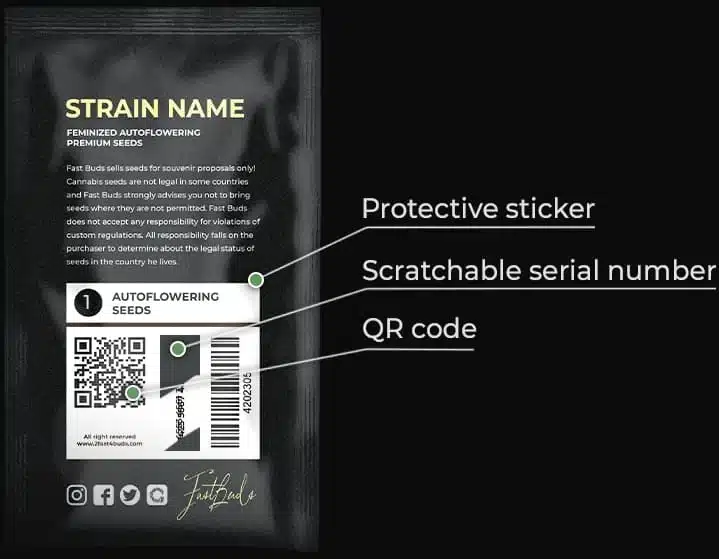 Mimosa Cake Autoflowering Cannabis Seeds
Mimosa Cake – The World Renowned Mouth-Watering Mimosa Now in Auto Version!
Legendary flowers. A remarkable terpene profile that makes for the best extractions.
Astounding 24% THC! A spot-on combination of the two legendary strains.
Ferociously fruity. Delicious fruity terpenes that will leave your mouth watering.
First-class autoflower. Impressive genetics that reach up to 130cm and yield 550gr/m2 in 63 days.
Perfectly balanced. A handcrafted high suited for both day and nighttime use.
In 63 days, this Sativa-dominant hybrid reaches around 130cm in height and may produce up to 550g/m2, rewarding growers with very sticky buds. This strain has a strong and well-defined fruity scent that is accompanied by an extraordinary sweetness and earthiness, and its astounding 24 percent THC content produces a strong head high and a slight but nevertheless delightful body relaxation. A wonderful smoke for individuals seeking a daytime and evening impact that helps you to go through the day without feeling too elated or exhausted.
Bud Description of Mimosa Cake Auto
The ping-pong-sized buds are predominantly light-green with dark-green undertones and occasionally display pink accents, giving them a hypnotizing look and a powerful, sweet, earthy odor. The excessive trichome production gives the appearance of trichomes growing on top of trichomes, making the buds appear nearly fluffy and giving them the sticky appearance that every commercial producer craves.
Smoke Report of Mimosa Cake Buds
Mimosa Cake Auto is a Sativa-dominant hybrid, but due to its hand-selected terpene profile, its strong Sativa high is accompanied by a lovely Indica side, making it suitable for both daytime and evening use. If you smoke too much marijuana, you may experience the cerebral high more intensely and become more talkative and hungry, so be careful. In moderation, though, you will experience a pleasant body high that soothes your nerves and inspires you, leaving you in a peaceful frame of mind with razor-sharp focus.
Mimosa Cake Plant Appearance
This autoflowering strain generates a main cola that reaches up to 130cm in height and is flanked by several side branches that grow upwards at varying heights, giving it a pine-like structure. You can anticipate a bushy plant with relatively small fan leaves and long branches that get totally encased in highly dense buds and may yield up to 550gr/m2, making it a fantastic autoflower for all sorts of growers seeking a top-tier harvest with minimal work.
Grow Tips for Mimosa Cake
During the last weeks of flowering, we recommend giving support for the branches to prevent them from breaking due to the density of the buds. It is advisable to execute LST from the beginning of development so that light reaches all blooming sites evenly. This will also let air to circulate between the buds, reducing mold and enhancing yields even more. This strain is a fantastic producer of trichomes and is suggested for extractors and hashish manufacturers seeking large quantities of premium resin.
Flavor of Mimosa Cake
This strain has a fresh, mouth-watering terpene blend that tastes identical to the drink; a sweet terpene blend with a strong lemon undertone that tastes just as it smells. On the inhale, you will encounter a heavier earthy and flowery flavor that gradually turns into a fruity and almost tropical flavor with a hint of wild berry and a sprinkle of sourness on the exhale. A wonderfully delectable smoke, a must-try for fans of fruity terpenes and those seeking the finest terpenes for their extractions.
About this strain: Mimosa
Created by Northern California-based breeder Symbiotic Genetics, Mimosa is a sativa-dominant strain crossed between Purple Punch and Clementine. Awarded second place in the sativa category at the 2018 High Times Cannabis Cup in Santa Rosa, California, Mimosa has become a popular daytime-use strain, said to produce an energetic and uplifting high. As a relatively new strain that emerged in 2018, the seeds are reportedly difficult to source.
With citrus notes and earthy undertones, this strain smells as sweet as the fashionable and fruity brunch drink it's named after. A medium-sized plant that is well-suited for either indoor or outdoor grows, the flowering period can take around nine weeks. Cultivators should expect spade-shaped, light-green colas that are coated with sugary resin and spotted with orange stigmas.
Effects reported by people by feeling