Fast Buds C4 Autoflower Seeds
| | |
| --- | --- |
| Parameter | Value |
| Taste | Sweet, Earthy, Butter |
| THC | Up to 20% |
| CBD | < 1% |
| Harvest EU Indoor | 450 – 600 gr/m2 |
| Harvest US Indoor | 1.5 – 2 oz/ft2 |
| Harvest EU Outdoor | 50 – 200 gr/plant |
| Harvest US Outdoor | 2 – 7 oz/plant |
| Size | XL |
| Height | 80 – 120 cm |
| Height US | 28 – 39 inches |
| Flowering | 9 weeks |
| Room | Indoor/Outdoor |
| Gender | Feminized |
| Genes | Sativa 55%/Indica 45% |
| Genetics | C4 autoflowering |
| Autoflowering | Yes |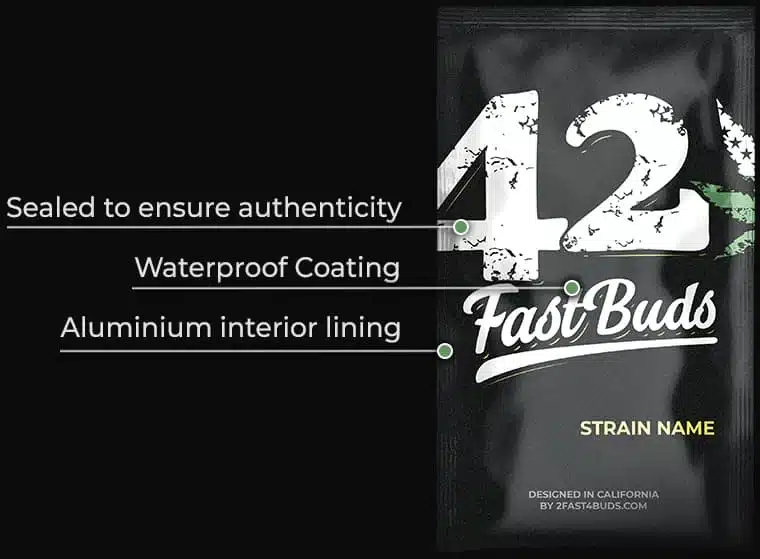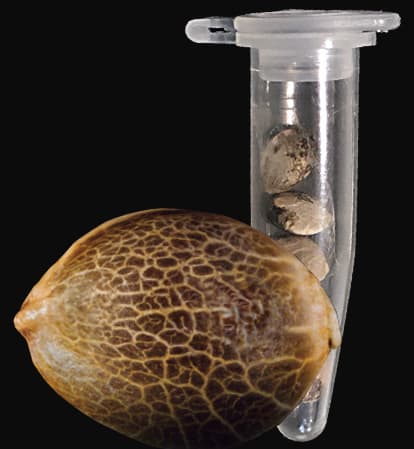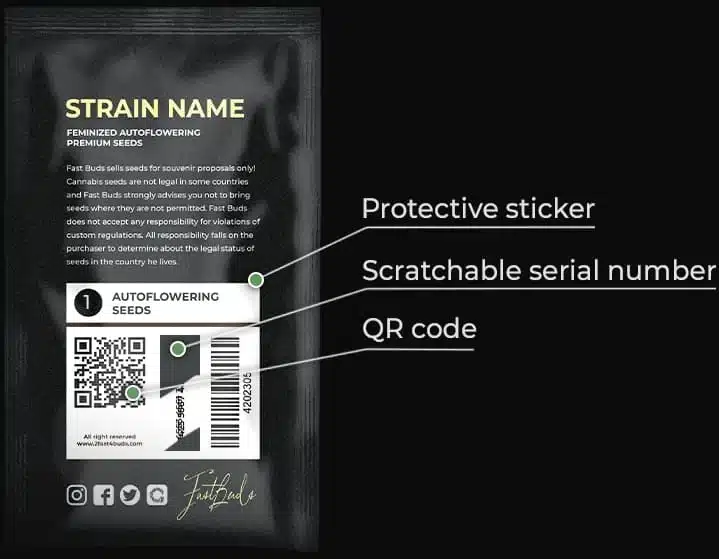 C4 Autoflowering Cannabis Seeds
C4 Auto – Purple stick of Dank dynamite bursting with flavor.
The terps will blow your mind. Earthy and berry flavours with buttery sweet undertones.
Easy going. A low maintenance strain suited for all growers and growing setups.
Purple dynamite. Expect long and dense purple buds from head to toe.
Perfectly balanced. The best of both worlds, a pleasant balance of Indica and Sativa effects.
One of the first to be released. Years and years of breeding, a super potent and stable strain.
This cannabis plant is the result of multiple crosses of several high yielding and resinous strains in combination with a new variant of Canadian Ruderalis. The genetics of this plant are worthy of study – the male parent contributes a reduced flowering time, short internodal distances, and bushiness that's typical for Indica-type plants. Meanwhile, the female parent has endowed C4 with spectacular aroma and flavor. The result is a strain of which our R&D lab is more than proud of, and that harvest after harvest gratifies and delights those who endeavor to grow it.
Taste of C4 Auto
A complex tasting strain; a rich earthy/berry taste dominates the palette, that is softened by sweet buttery flavors making the smoke smooth and the overall taste sweet. Its aroma is sensational – A hint of butter mixed with deep earthy notes.
Effect of C4 Auto
The smoke is able to instantly penetrate into your body, inducing relaxation. In a few minutes you will have a sense of wellbeing and a sudden improvement in mood. The effects are balanced between the head and body. You'll notice the aftertaste that's like a refreshing lemon sorbet enjoyed during midsummer. The effect can easily last for two long hours. This strain is very suitable for headaches and migraines, anxiety, stress, and muscle aches.
Growing Tips for C4 Auto
C4 has a seed to harvest time of only 7 to 8 weeks. During this time you will see how this beautiful specimen produces compact flowers with soft green buds and orange pistils, and gradually becomes frosted with trichomes. After the second week of flowering, visible buds will develop that will rapidly fatten up week after week. Its high point begins to be evident during the last two weeks, when the plant displays a compact central cola and has an overall magnificent appearance. At this point you'll be rubbing your hands with anticipation waiting for its final yield of no less than 650 g/m2 (1.4 pounds per light). The buds will continue to fatten quickly, and during the final stage the plant will have completed the formation of large central buds. This variety is ideal for both experienced and novice growers who desire high growth performance and good medium-high effect. Its physical resiliency makes it very resistant to pests and mold, so it is highly capable of thriving in just about any environment, and in general terms is a fine choice for growing indoors, outdoors or in a greenhouse. Put simply, this strain requires no great care, only some space and tranquility in order to generate its compact buds, including its powerful central cola.
About this strain: C4 Auto
C4 is a cross of Cotton Candy and Shishkaberry created by Chimera Seeds.
It inherits the flavors and terpene palate of its parents, with citrus a fruity pine notes.
Effects reported by people by feeling