Fast Buds Zkittlez Autoflower Seeds
| | |
| --- | --- |
| Parameter | Value |
| Taste | Sweet, Berry, Fruits, Candy |
| THC | Up to 23% |
| CBD | < 1% |
| Harvest EU Indoor | 450 – 500 gr/m2 |
| Harvest US Indoor | 1.5 – 1.6 oz/ft2 |
| Harvest EU Outdoor | 70 – 300 gr/plant |
| Harvest US Outdoor | 3 – 11 oz/plant |
| Size | XL |
| Height | 70 – 100 cm |
| Height US | 28 – 39 inches |
| Flowering | 9 – 10 weeks |
| Room | Indoor/Outdoor |
| Gender | Feminized |
| Genes | Sativa 40%/Indica 60% |
| Genetics | Zkittlez Auto |
| Autoflowering | Yes |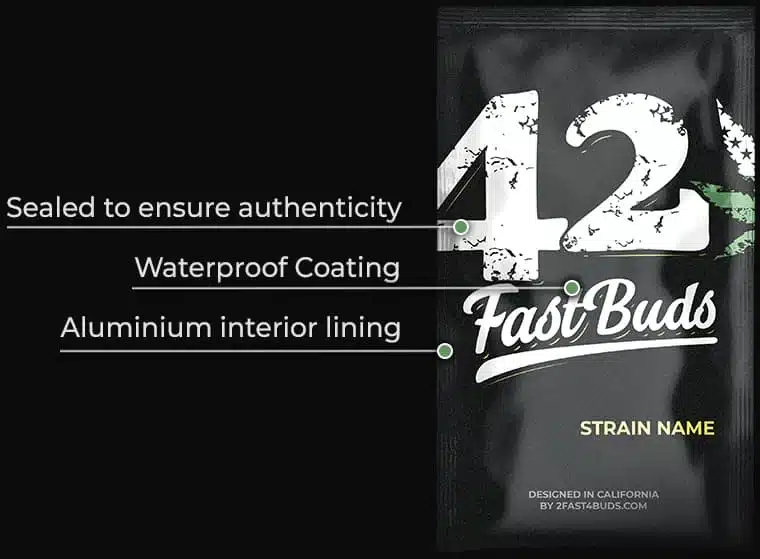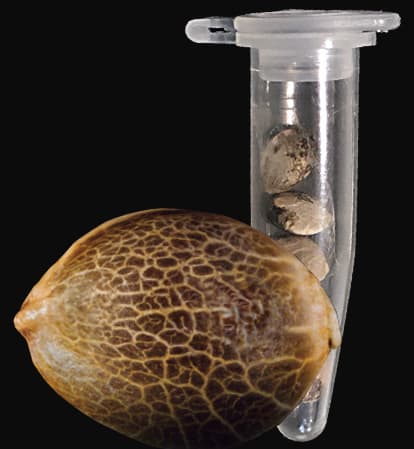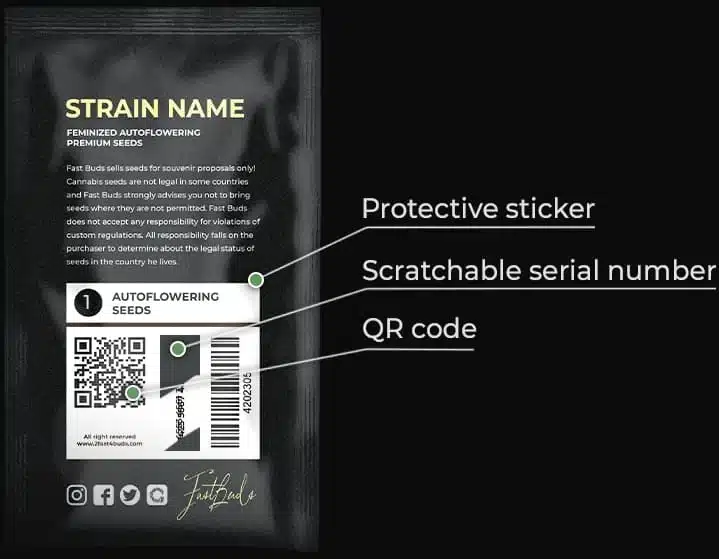 Zkittlez Autoflowering Cannabis Seeds
Zkittlez Auto – The new standard for autoflower genetics.

Candy sweet. Taste the rainbow with the delicious sweet berry and extremely fruity flavors.
Overwhelming yielder. This plant grows up to 100cm and produces 500gr/m2 in just 70 days!
Indica delight. A satisfying head high that leads into an anxiety-free and long-lasting body high.
Perfect for stealth growers. One of the most sought-after genetics, now stronger and more compact.
Bathed in trichomes. An insane amount of resin all over, perfect for extractors and hash makers.
The best strain Fast Buds breeders have ever created! It's the new standard of quality for autoflower genetics.
California legalization brings a new cannabis craze, sweetness at any price. Dessert flavored strains keep on appearing, but nothing is sweeter than Fast Buds' Zkittlez strain, created from the ultra-stable triple Zkittlez backcross Z3 and Fast Buds' autoflower genetic magic. Not to be confused with Skittles the candy.
We're excited to bring the first and sweetest of legalization's fruits to growers around the world. This indica dominant hybrid fills the room with its overpowering scent and packs on the buds. You'll always be able to recognize a plant grown from Fast Buds' Zkittlez seeds by its American football sized colas, and it's massive 'crown' of buds that top its formidable frame.
Taste of Zkittlez Auto
With a name like Zkittlez, you can imagine what you're getting. Sweet notes of chocolate will fill the air of your tent. But after harvest and curing the fragrance changes to one of ripe berries and candy. You'll never want to try anything else.
Effect of Zkittlez Auto
This high THC, low CBD, indica-dominant hybrid mixes the best of sativa and indica with our signature autoflower genetics to create a strain with the same lineage as Zkittlez that grows in half the time. Perfect for a night out with friends or a relaxing night on the couch, our Zkittlez strain's sativa heritage balance out the sedating indica effects. This strain won't blast you with stimulation like a pure sativa, but it won't leave you locked on the couch either.
Growing Tips for Zkittlez Auto
Like anyone stuffed on candy, plants from our Zkittlez seeds grow fat and happy. Their sizeable inter-node distance is a blessing in disguise as it allows each cola to maximize its size, with some approaching the size of American footballs. The main cola forms a perfect triangle, like the capstone of a pyramid, giving it an utterly unique appearance. You've never grown weed that looks like this.
Those massive colas are just the beginning as each one grows thick with trichomes. As one grower put it, "Frosty is an understatement with this girl." You'll want to have a carbon filter to take care of the smell if you grow indoors. Unless you want your house to smell like candy that is.
All this bud and resin production takes energy, so don't skimp on the nutes. Most autoflower strains are cal/mag hungry, Zkittlez will also perform best when given these vital nutrients. It's also a thirsty grower so you'll need to watch its water intake, particularly during its first two weeks.
Equally suited to indoor and outdoor grows, Zkittlez represents a new peak for Fast Buds' for sale offerings and autoflowering cannabis in general. With an exceptional flavor, unique appearance, and rapid growth, your friends will be blown away, and begging to try the final product.
Growth finishes around week nine, and the result is a candy-fragrant plant that can give you a Zkittlez yield of up to 300 grams.
About this strain: Zkittlez
Zkittlez (formerly spelled Skittles and Zkittles) is an Indica-dominant hybrid cultivated by California-based seed company 3rd Gen Fam.
Thought to be a cross between Grape Ape and Grapefruit, the strain won 1st Indica at the 2015 High Times Cannabis Cups in San Francisco and Michigan, and 1st Place at the 2016 Emerald Cup.
Effects reported by people by feeling