Fast Buds Tropicana Cookies Fastflower Seeds
| | |
| --- | --- |
| Parameter | Value |
| Taste | Sandal Tree, Sweet, Lemon |
| THC | Up to 28% |
| CBD | < 1% |
| Harvest EU Indoor | 450 – 600 gr/m2 |
| Harvest US Indoor | 1.5 – 2 oz/ft2 |
| Harvest EU Outdoor | 350 – 650 gr/plant |
| Harvest US Outdoor | 12 – 23 oz/plant |
| Size | XL |
| Height | Up to 200cm |
| Height US | 70 – 80 inches |
| Flowering | 6 – 7 weeks |
| Room | Indoor/Outdoor |
| Gender | Feminized |
| Genes | Sativa 65%/Indica 35% |
| Genetics | Tropicana Cookies x Tropicana Cookies Auto |
| Autoflowering | no |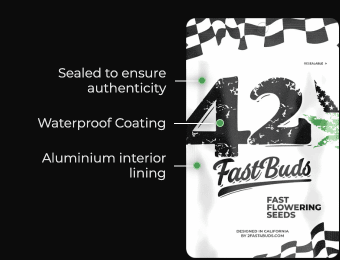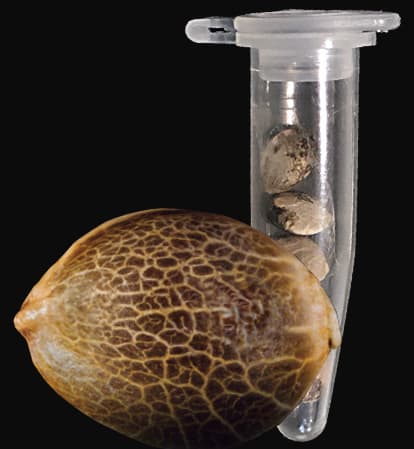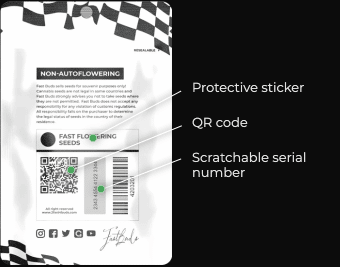 Tropicana Cookies FF Fastflowering Cannabis Seeds
Tropicana Cookies FF – Potent, resilient, and easy-to-grow fast flowering monster.

Fast and furious! Super fast harvests in a 6-7 week flowering time.
Smells hard, hits harder. 28% THC that'll blow your taste buds off.
Top-shelf buds. Beautiful dark purple bud that smells of fresh citrus.
Ideal for hash makers. The perfect trichome-heavy strain.
The perfect all-day strain. The ideal choice to deal with everyday problems stress-free.
Tropicana Cookies FF (Fast Flowering) is an excellent choice for novices looking for strains that grow both inside and outdoors in a range of conditions. This is a high-yielding, low-maintenance type that grows rather tall and will not fail to demonstrate its hybrid vigor even with minimum care. Expect a powerful and long-lasting impact that relaxes your muscles and elevates your mood, providing you with the additional push you need on a sleepy Monday morning. Tropicana Cookies FF combines citrusy and woody terps with a robust candy-sweet backdrop and 28% THC, making it the ideal pick for individuals with a high tolerance trying to get their hands on the most delicious and potent strains on the market.
Bud Description of Tropicana Cookies FF
This cultivar produces lovely purple blooms with faint but mostly dark colours accented by traces of pink and blue and dark-orange hairs sprinkled throughout. Cookies from Tropicana FF buds grow tight and compact, with a thick resin covering that gives them an almost fluffy look and few sugar leaves, making cutting as easy as possible. Breaking apart the blossoms exposes a delicious, almost candy-like combination of citrus peels and sandalwood that is so unusual that your peers will be green with envy. Unquestionably the best option for hash creators and extractors searching for that unique terp profile.
Smoke Report of Tropicana Cookies FF
Tropicana Cookies FF effects begin with an invigorating head rush that gets your gears turning and puts you in a concentrated, creative state of mind. As the impact grows, it will blanket your entire body with a wonderfully soothing sensation that will relieve discomfort and leave you smiling from ear to ear. This version is an excellent daytime and evening smoke since it will improve your mood and make a night out with friends even more enjoyable, but it will also calm your mind and put you to sleep before you can count to ten. In any case, this is a must-have for people looking for potent and tasty strains.
Tropicana Cookies FF Plant Appearance
This feminized photoperiod variant develops a thick, stocky, medium-sized main cola with shorter side branches, as is characteristic of Indica-leaning hybrids. Tropicana Cookies FF has short internodal spacing and buds that grow piled on top of one other, making it the ideal variant for growers of all levels seeking for monster yields without the hassle of monster plants, since this variety can produce up to 650 g/m2 in a 6-7 week blossom period.
Grow Tips for Tropicana Cookies FF
This is an extremely fast feminized photoperiod variant that flowers in 6 – 7 weeks with a 5-week vegetative cycle, which means you may have faster harvests by decreasing the veg cycle or have a longer veg cycle for more yields.
Tropicana Cookies FF (Fast Flowering) has phenomenally dense, chunky buds, so tie them down to enhance ventilation between the buds, which helps avoid mildew and other pests. It's a terpene powerhouse, so prepare your trim bin because the sugar-coated leaves will create the most delectable hash and extractions.
Flavor of Tropicana Cookies FF
This feminized photoperiod strain has a characteristic terpene profile that tastes like a sweet combination of lemon peels and fresh orange juice, with delicate herbal and floral overtones, making it a perfect choice for hash producers and extractors searching for different flavors and fragrances. Expect a zesty zest that coats your entire tongue and leaves you with a surprisingly sweet, almost tropical candy-like aftertaste. The sweet and sour notes are complemented by a distinct herbal and woody background that grows stronger with each sip, bringing out a wide spectrum of woody, floral, and spicy characteristics.