Fast Buds Strawberry Gorilla Autoflower Seeds
| | |
| --- | --- |
| Parameter | Value |
| Taste | Strawberry, Fruits, Sweet, Pine |
| THC | Up to 27% |
| CBD | < 1% |
| Harvest EU Indoor | 450 – 600 gr/m2 |
| Harvest US Indoor | 1.5 – 2 oz/ft2 |
| Harvest EU Outdoor | 60 – 300 gr/plant |
| Harvest US Outdoor | 3 – 11 oz/plant |
| Size | XXL |
| Height | 90 – 150 cm |
| Height US | 35 – 59 inches |
| Flowering | 10 weeks |
| Room | Indoor/Outdoor |
| Gender | Feminized |
| Genes | Sativa 45%/Indica 55% |
| Genetics | Strawberry Gorilla |
| Autoflowering | Yes |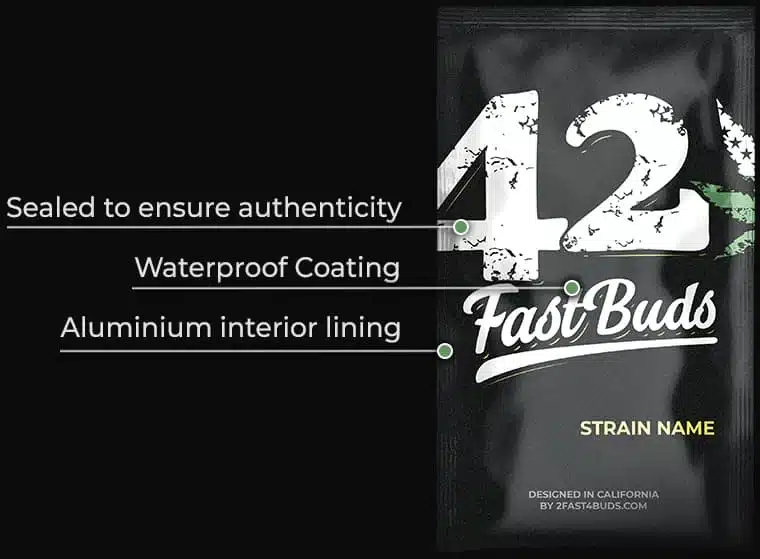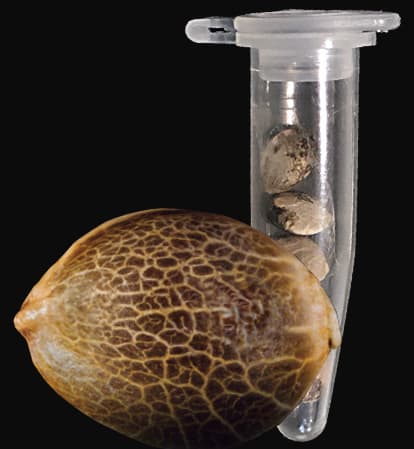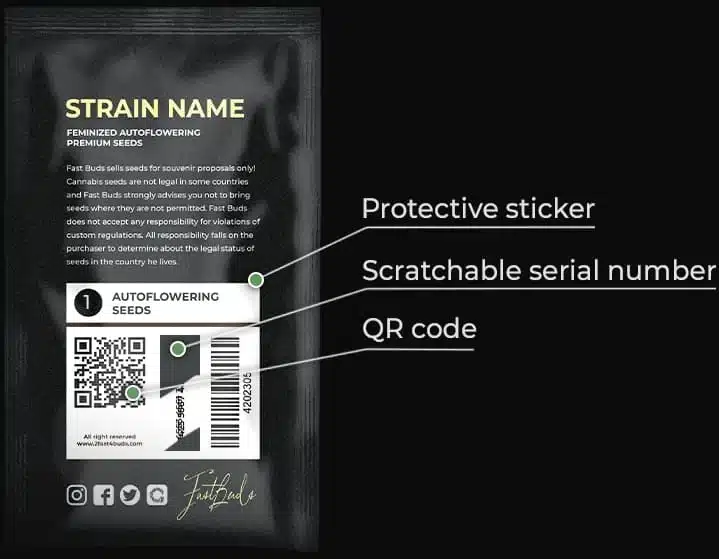 Strawberry Gorilla Autoflowering Cannabis Seeds
Strawberry Gorilla Auto – Sweet like Berries, Strong like a Gorilla.
A monster autoflower. Reaching up to 150cm, one of the biggest autos out there.
Taste real power. Berrylicious resin with up to 27% THC!
Perfectly balanced. Suited for day and nighttime use, the ideal all-day strain.
Grows big, yields bigger. Harvests of up to 600gr/m2!
The ideal everyday effect. A perfect strain for those who need that extra push in the early morning.
Our exceptional genetic selection gives birth to the marvelous Strawberry Gorilla Auto, a spectacular hybrid known for producing yields of up to 600gr/m2 in 70 days. This variety is very manageable but grows up to 150cm so it's recommended for more experienced growers as a huge plant can be too overwhelming for first- timers to handle. This overall balanced hybrid strain with outstanding 27% THC produces a pungent berry and diesel terpene-rich effect that knocks your taste buds off and alleviates muscle pain while leaving you with a huge smile from ear to ear, the perfect choice for those looking for a day-and-night autoflower.
Bud Description of Strawberry Gorilla Auto
Strawberry Gorilla Auto nugs are extremely frosty, a true work of art. This variety produces lime-green buds with oversized spade-shaped tips and bright-orange hairs that add beautiful fuzzy streaks of golden throughout the buds. This strain reeks of a gassy strawberry lollipop aroma that only gets stronger as you break the buds open, so expect flowers that are as rich in terpenes as they're heavy in resin.
Smoke Report of Strawberry Gorilla Buds
With up to 27% THC, this autoflower offers a powerful hybrid high. Strawberry Gorilla Auto effects start in the head as an intense feeling of happiness that boosts creativity and It'll have you as deep in your thoughts as you can be.
After a couple of minutes, the strong effect slowly moves to the rest of the body and anchors you down, leaving your mind and body deeply relaxed. It's an all-day strain for those looking to get the best of both worlds as this variety is strong and hits you with a strong pulsating wave on the mind and body without being too narcotic, a great variety that can treat muscle pain and appetite loss while still opening up the mind artistically.
Strawberry Gorilla Plant Appearance
Expect extremely vigorous plants with chunky resin-coated buds. Strawberry Gorilla Auto develops medium-sized fan leaves and a typical Christmas tree structure, with a tall main cola and several long side branches that can handle the huge buds effortlessly. Thanks to the exquisite genetic selection, the buds produce very small sugar leaves, making your trimming as easy as possible while leaving resin to grow where it really matters: the buds.
Grow Tips for Strawberry Gorilla Auto
We highly recommend a carbon filter as this is an extremely pungent strain that smells a lot and can attract unwanted attention without the right odor control equipment. Make sure to have the growing conditions and airflow on point as this variety will reward you with the finest quality flowers under the right conditions. Due to the dense and compact buds, mold can be a huge problem so if humidity and temperature are an issue, tie down the branches to space them out or defoliate gently to provide enough airflow between the buds.
Flavor of Strawberry Gorilla
Gassy strawberries taken to a whole new level. Strawberry Gorilla Auto flavors are intriguingly complex, this variety produces terpene-rich trichomes with an overall gassy strawberry aroma that resembles a flavor-packed tropical cocktail with a strong piney background on the inhale. As you exhale, the tropical flavors reveal a more prominent red berry taste that ranges from strawberry to cranberries to guava with a delicate fuel-like background with hints of skunk and citrus that completely coat your whole mouth and throat.
About this strain: Strawberry
Strawberry is an enigma of a cultivar with unknown genetics and an unknown breeder, though most online sources agree this strain was born in the Netherlands. Those who have sampled Strawberry claim it tastes like sweet, fresh berries with an earthy finish and smells of pungent fruit.
Effects reported by people by feeling