Fast Buds Purple Lemonade Fastflower Seeds
| | |
| --- | --- |
| Parameter | Value |
| Taste | Sweet, Lemon, Sour |
| THC | Up to 25% |
| CBD | < 1% |
| Harvest EU Indoor | 450 – 550 gr/m2 |
| Harvest US Indoor | 1.5 – 1.8 oz/ft2 |
| Harvest EU Outdoor | 350 – 550 gr/plant |
| Harvest US Outdoor | 12 – 20 oz/plant |
| Size | XL |
| Height | Up to 200cm |
| Height US | 70 – 80 inches |
| Flowering | 7 – 8 weeks |
| Room | Indoor/Outdoor |
| Gender | Feminized |
| Genes | Sativa 55%/Indica 45% |
| Genetics | Tangie x Purple Lemonade Auto |
| Autoflowering | no |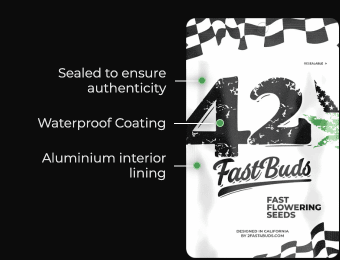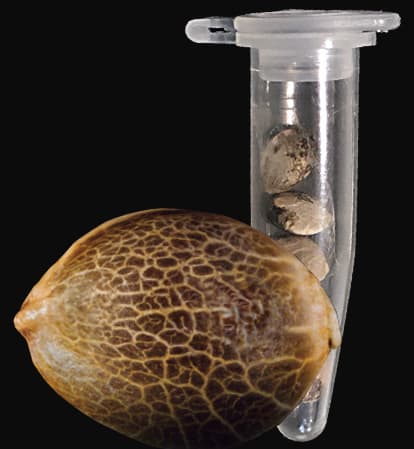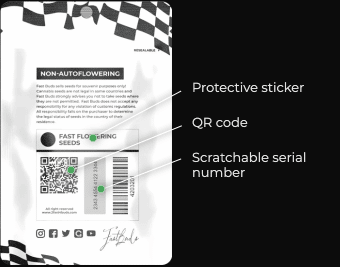 Purple Lemonade FF Fastflowering Cannabis Seeds
Purple Lemonade FF – As refreshing as cold lemonade on a hot Summer day.

Quench your thirst. Just as good as lemonade on a hot Summer day.
The gentle giant. Up to 550 g/m2 of gorgeous pinkish-purple buds.
Refreshing for the mind and body. The ideal all-day strain with a perfectly balanced effect.
Sweet n' sour terps. Mouth-puckering lemon flavors that'll hypnotize your taste buds.
Properly purple. The perfect choice for purple hash and extractions.
Purple Lemonade FF (Fast Flowering) is a mix of purple and citrus Cali genetics that produces a complex high with precisely balanced cerebral and bodily effects that is suited for daytime consumption. Expect an incredibly pleasurable high that elevates your mood while thoroughly relaxing your entire body and relieving muscular discomfort. This precise hybrid yields up to 550 g/m2 of the most stunning purple blooms, with pinkish and reddish colours that will capture everyone's eye. The stunning purple blooms are ready for harvest in 7-8 weeks and are accompanied by delicious sweet citrus terps that are as pleasant as a cold lemonade on a hot Summer day. It's great for the sweet-tooth stoner looking for strains that deliver on both quality and quantity of resin.
Bud Description of Purple Lemonade FF
Purple Lemonade FF has big, spade-shaped buds with a variety of pinkish-purple colours and rich, dark orange pistils shooting out in all directions. This strain is notable for its lilac trichomes, which give it a lovely pink colour and provide for excellent purple concentrates. The buds emit a delightful sour lemon perfume that transforms into a sweeter, more fruity scent when you split them open. A must-have for taste chasers and those seeking strong terpene characteristics.
Smoke Report of Purple Lemonade FF
Purple Lemonade FF has an impact that is as distinct as the flavor. Expect a robust uplifting high that provides you with the energy boost you need to get things done while being completely joyful and stress-free. The sensation gradually evolves into a wave that travels up the limbs and into the muscles, thoroughly relaxing your body and putting you in the perfect frame of mind to greet the day with a big smile. This is a great all-day smoke since it not only boosts energy but may also aid with chronic pain, migraines, and stress.
Purple Lemonade FF Plant Appearance
This feminized photoperiod variety has a thick and sturdy structure, with a medium-sized main cola and several shorter lateral branches, as is typical of hybrid strains. Purple Lemonade FF has very short internodal spacing, with magnificent purple buds growing piled on top of one other, making it the ideal choice for growers of all levels seeking for a lot of top-shelf purple cannabis, since this variety can generate up to 550 g/m2 in a 7-8 week flower cycle.
Grow Tips for Purple Lemonade FF
This is an extremely fast feminized photoperiod variant that takes roughly 7-8 weeks to blossom with a 5-week vegetation cycle, which means you may have faster harvests by reducing the veg cycle or longer yields by shorter the veg cycle.
Purple Lemonade FF (Fast Flowering) is an excellent choice for growers of all skill levels since it is a strong variety that thrives with minimal care both inside and outdoors. This is a resin powerhouse, so have your trim bin handy because all of the resinous sugar leaves will make for the most delectable hash and extracts.
Flavor of Purple Lemonade FF
Expect a citrus zest that tastes just how it smells. Purple Lemonade FF smells like a delectable combination of sweet fruits and acidic citrus that will make your mouth wet. Expect tangy aromas that taste like lemon candy on the inhale, with undertones of orange and an extremely faint earthy backdrop. The citrus tastes expand out on the exhale, giving way to a more syrupy berry fruitiness that leaves your entire tongue tasting like an exceptionally sweet weed-infused lemonade.