Fast Buds Orange Sherbet Fastflower Seeds
| | |
| --- | --- |
| Parameter | Value |
| Taste | Orange, Sweet, Sour, Creamy |
| THC | Up to 26% |
| CBD | < 1% |
| Harvest EU Indoor | 500 – 650 gr/m2 |
| Harvest US Indoor | 1.6 – 2.1 oz/ft2 |
| Harvest EU Outdoor | 400 – 600 gr/plant |
| Harvest US Outdoor | 14 – 21 oz/plant |
| Size | XL |
| Height | Up to 250cm |
| Height US | 90 – 100 inches |
| Flowering | 7 weeks |
| Room | Indoor/Outdoor |
| Gender | Feminized |
| Genes | Sativa 50%/Indica 50% |
| Genetics | Tangie x Orange Sherbet Auto |
| Autoflowering | no |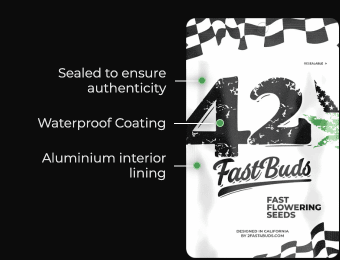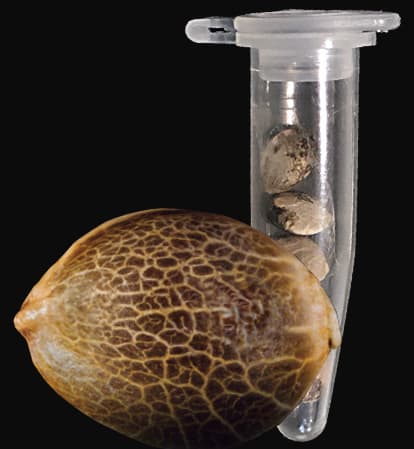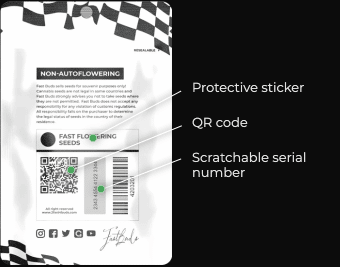 Orange Sherbet FF Fastflowering Cannabis Seeds
Orange Sherbet FF – Potent, resilient, and easy-to-grow fast flowering monster.

Freshness in every hit. Citrus terps refresh your mind and body.
Smells hard, hits harder. 26% THC that'll blow your taste buds off.
The best of both worlds. Perfectly balanced effect, the ideal all-day strain.
Extremely resilient. Top-shelf harvests with minimal maintenance!
Sour citrus terps. Loads of orange terps make for the most delicious hash and extracts.
Orange Sherbet FF (Fast Flowering) is a well-balanced hybrid that yields some of the most delicious orange-flavored cannabis available, making it a perfect choice for high-quality extractions. With up to 26% THC, this citrus terps powerhouse combines flavor and strength, providing a long-lasting uplifting high that puts you in the mood to unwind and have a good time. It's the excellent strain for producers of all levels of experience, especially newbies, who want to get their hands on low-maintenance, high-yielding photoperiod types that deliver in both quality and quantity as quickly as as and with minimal work.
Bud Description of Orange Sherbet FF
This feminized photoperiod strain produces bright, almost neon-green buds with thick calyxes that get coated with trichomes before harvest, giving them a fluffy, silvery-white look. Orange Sherbet FF flowers have a very unique citrus aroma that may be characterized as a tangerine and orange smoothie with a very harsh and sour backdrop that hypnotizes your nose from the first smell.
Smoke Report of Orange Sherbet FF
Despite its 26% THC content, Orange Sherbet FF provides a joyous high that is also incredibly tranquil and restful. The impact begins with a mildly euphoric head rush, followed by a calming body buzz, leaving you in a focused, serene, and generally cheerful frame of mind. It's the ideal all-day strain since its long-lasting high will always put you in the proper mindset while alleviating muscular pain, stress, and anxiety.
Orange Sherbet FF Plant Appearance
This is a medium/tall-sized hybrid that grows up to 150cm and yields up to 650 g/m2 while developing that typical hybrid structure. Orange Sherbet FF grows fast and flowers faster, growing super dense buds with a distinctive mint-green color and a high bud-to-leaf ratio, making your trimming sessions a breeze. It's a well-rounded variety that doesn't need much maintenance and will thrive in almost every climate, rewarding growers of all levels with extremely resinous orange-tasting buds.
Grow Tips for Orange Sherbet FF
This is an extremely fast feminized photoperiod variant that takes about 7 weeks to blossom and has a 5-week vegetation cycle, which means you may have faster harvests by decreasing the veg cycle or have a longer veg cycle for more yields.
This resin powerhouse generates a lot of resin on the buds and surrounding foliage, so have your trim bins ready by harvest time since the wonderful lemony terps make for great hash and extracts.
We strongly advise individuals with limited room to tie down the branches to assist manage ultimate height, as the Orange Sherbet FF (Fast Flowering) grows extremely quickly and can outgrow your grow area in the blink of an eye.
Flavor of Orange Sherbet FF
Orange Sherbet FF tastes like a refreshing combination of orange juice and tangerine sherbet. Expect a distinct flavor of sweet citrus blended with notable notes of pine and musky earth that tastes just like a mouth-watering tropical fruit drink, leaving you with a powerful fruit smoothie flavor in your tongue and across the room.