Fast Buds GG4 Sherbet Fastflower Seeds
| | |
| --- | --- |
| Parameter | Value |
| Taste | Sweet, Fruity, Hazelnut |
| THC | Up to 27% |
| CBD | < 1% |
| Harvest EU Indoor | 450 – 600 gr/m2 |
| Harvest US Indoor | 1.5 – 2 oz/ft2 |
| Harvest EU Outdoor | 400 – 600 gr/plant |
| Harvest US Outdoor | 14 – 21 oz/plant |
| Size | XL |
| Height | Up to 200cm |
| Height US | 70 – 80 inches |
| Flowering | 7 weeks |
| Room | Indoor/Outdoor |
| Gender | Feminized |
| Genes | Sativa 70%/Indica 30% |
| Genetics | Gorilla Glue x Orange Sherbet Auto |
| Autoflowering | no |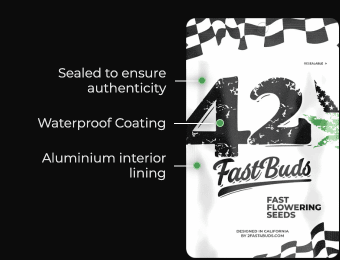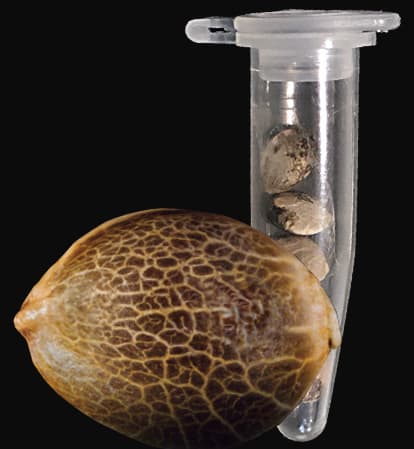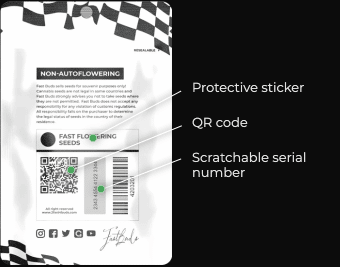 GG4 Sherbet FF Fastflowering Cannabis Seeds
GG4 Sherbet FF – Potent, resilient, and easy-to-grow fast flowering monster.

Monkey smell, monkey want. Delicious sherbet terps that'll make everyone jealous.
Smells hard, hits harder. 27% THC that'll hypnotize your taste buds.
Extremely resistant. Ideal for those looking for potent, resilient, and easy-to-grow strains.
Top-shelf terps. Loads of sweet fruity terps make for the most delicious hash and extracts.
An Indica delight. Potent body relaxation with a huge smile from ear to ear.
GG4 Sherbet FF (Fastflowering) is a high-yielding strain that can generate up to 600 g/m2 in a 7-week flowering cycle and is bred from exceptionally strong and tasty Gorilla Glue and Orange Sherbet genetics. This very durable Indica-leaning hybrid thrives inside and outdoors, in all temperatures, and produces mouth-watering sweet, fruity, spicy, and earthy terps that translate into a delightful sugary hazelnut scent. Expect a tremendously calming and generally joyful impact with up to 27% THC, leaving you with a wide smile from ear to ear. It's ideal for farmers of all levels of expertise looking for low-maintenance, high-yielding photoperiod cultivars that give quality and quantity with minimal effort.
Bud Description of GG4 Sherbet FF
GG4 Sherbet FF produces big buds with long dark orange hairs and spade-shaped calyxes that get coated with trichomes before harvest, giving them a stunning silvery-white look. This feminized photoperiod strain produces copious amounts of resin and smells deliciously of sweet fruits and musky soil with a strong citrus undertone that will make your mouth wet as soon as you start grinding the buds. It's an excellent strain for hash and extracts since it produces huge amounts of high-quality resin.
Smoke Report of GG4 Sherbet FF
This Indica-leaning mix has a wonderfully calming body that lifts your mood and makes you happy. Expect a pleasant cheerful high that begins with a somewhat euphoric feeling that lifts your mood while remaining quite calm in nature. Soon after, the deeply relaxing body high kicks in, leaving you with a long-lasting 'couch-friendly' (rather than 'couch-locky') effect that keeps you snug and happy all day. GG4 Sherbet FF is an excellent pick for a daily strain since its long-lasting high will always put you in a good mood while relieving tension and anxiety.
GG4 Sherbet FF Plant Appearance
While establishing the normal hybrid structure, this medium-sized photoperiod can reach up to 200 cm in height and yield up to 650 g/m2. GG4 Sherbet FF has a stocky, bushy look, with one solid main cola and fat lateral branches that produce massive yields with little effort. This fast-growing strain produces prominent light-green buds with a high bud-to-leaf ratio, making pruning a snap. It's a high-quality resin producer that requires little maintenance and thrives in practically any environment, rewarding growers of all levels with exceptionally tasty resin that makes for excellent hash end extracts.
Grow Tips for GG4 Sherbet FF
This is an extremely fast feminized photoperiod variant that takes roughly 7 weeks to blossom with a 5-week vegetation cycle, which means you may have faster harvests by reducing the veg cycle or longer yields by shorter the veg cycle. Despite its small structure, GG4 Sherbet FF (Fastflowering) may grow up to 200 cm tall, so provide extra vertical space if you don't want to deal with difficulties just before harvest. Tying down the branches is strongly suggested for individuals with limited room; doing so not only helps manage ultimate height but also allows light to reach the lower branches, resulting in even fatter blossoms. Flavor GG4 Sherbet FF is a complex blend of sweet, fruity, and earthy flavorings, with undertones of creamy hazelnut, peppery, and musky earth. Expect a musky, nutty flavour with a potent blend of spicy and earthy terps that smoothes out the smoke and tastes like a creamy, weed-infused hazelnut spread on exhale. As you exhale, the creamy scents reveal intense lemony notes that overpower your taste senses and leave your tongue and the entire room smelling pungently sweet and sour.