Fast Buds Banana Purple Punch Autoflower Seeds
| | |
| --- | --- |
| Parameter | Value |
| Taste | Strawberry, Banana, Fruits, Gummy |
| THC | Up to 26% |
| CBD | < 1% |
| Harvest EU Indoor | 450 – 550 gr/m2 |
| Harvest US Indoor | 1.5 – 1.8 oz/ft2 |
| Harvest EU Outdoor | 60 – 200 gr/plant |
| Harvest US Outdoor | 2 – 7 oz/plant |
| Size | XL |
| Height | 80 – 120 cm |
| Height US | 31 – 47 inches |
| Flowering | 8 weeks |
| Room | Indoor/Outdoor |
| Gender | Feminized |
| Genes | Sativa 25%/Indica 75% |
| Genetics | Banana Purple Punch Auto |
| Autoflowering | Yes |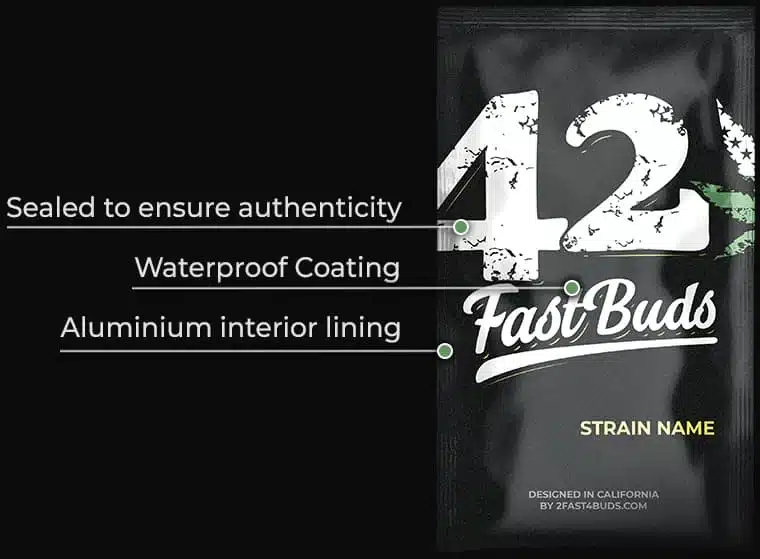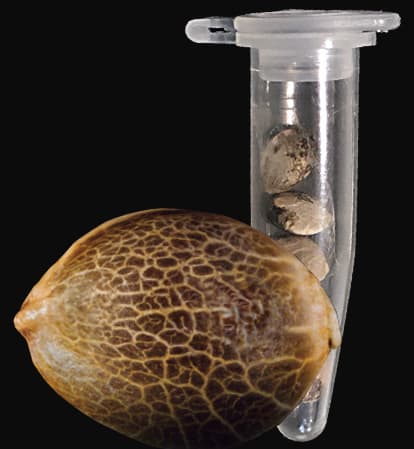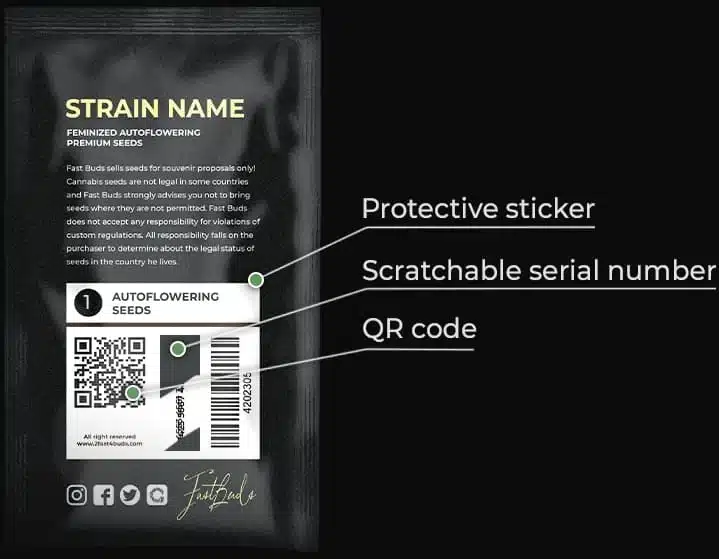 Banana Purple Punch Autoflowering Cannabis Seeds
Banana Purple Punch Auto – The Punch that makes you go bananas!
The purple champion. Purple heads will fall in love.
The fruitiest of them all. A hash maker's dream come true.
Strong and stress-free. 26% THC, a smile in every hit.
So many flavors in so little time! Up to 450 – 550gr/m2 in just 56 days!
A Solid Indica. Lulls you to sleep, the perfect nighttime strain.
Banana Purple Punch Auto is an autoflowering cannabis strain that is the result of crossing Banana OG, Granddaddy Purple, and Purple Punch. This indica-dominant hybrid offers a sweet and fruity aroma with hints of grape and banana. Its effects are relaxing and calming, making it ideal for unwinding after a long day. Banana Purple Punch Auto grows well both indoors and outdoors and has a fast flowering time of around 8-9 weeks.
The mighty Banana Punch Auto joins the group of "most powerful autoflowers." This wonderful cultivar matures in 56 days and delivers one of the greatest terpene profiles available, with up to 26 percent THC content. Expect a candy-like terpene profile with an overpoweringly ripe banana flavor, beautifully balanced by a fruity backdrop, and a mouthfeel reminiscent of freshly consumed gummy bears.
This Indica-dominant strain is ideal for novices and those seeking the highest yielding strains that can produce potent sedative effects that can be felt from head to toe. It grows to a height of about 120 cm and yields up to 550gr/m2.
Bud Description of Banana Purple Punch Auto
In bud form, perfection. Banana Purple Punch buds have brilliant orange hairs and a stunning combination of purple, pink, and magenta hues. By the time they are ready for harvest, they are totally covered in trichomes. The main cola and side branches resemble the highest purple skyscraper you've ever seen thanks to the medium-sized buds' exceptional density and stacking on top of one another growth patterns.
This strain is extremely outstanding for people trying to manufacture the finest hash and extracts since the mouth-watering tropical fruit aroma will captivate your nostrils before you can even break them open.
Smoke Report of Banana Purple Punch Buds
Not for the faint of heart, this strain. You'll first get a happy high that helps you focus and clear your thoughts, but take your time. The full-on influence of Banana Purple Punch Auto could sneak up on you when you least expect it because it is a creeper strain.
After a few hits, the enjoyable head high gradually gives way to a potent, lingering sedative effect that feels like it's melting your entire body, alleviating pain, stress, and symptoms related to appetite loss while leaving you content and at ease. Take it gently; the nightcap strain will send you to sleep.
Banana Purple Punch Plant Appearance
This cultivar is incredibly simple to grow and will quickly disclose its Indica ancestry and demonstrate its potency. Banana Purple Punch Auto can grow up to 120 cm but develops thick and stout, forming a thick main cola with several short side branches that easily support the enormous buds despite being as thick as the main stem.
This plant's narrow internodal spacing, which is a result of its Indica ancestry, gives the appearance that each branch is developing one enormous bud. The broad fan leaves, which by the end of flowering have faded into a lovely light green color, contrast beautifully with the lovely dark lilac blooms.
Grow Tips for Banana Purple Punch Strain
Banana Purple Punch Auto produces incredibly thick buds from original autoflowering seeds by Fast Buds, so make sure to secure the branches to optimize airflow and light penetration. This will let the buds to grow as densely as possible while avoiding mold and other pests.
Due to the thick foliage, it is advised to defoliate gradually throughout the course of the growth cycle to make cutting as simple and quick as possible. Because it doesn't require much food to produce large amounts, this plant will reward you with large, juicy buds if you apply high-quality nutrition and take care of the essentials.
Flavor of Banana Purple Punch
Fruit overload is what Banana Purple Punch Auto delivers. Expect a mild earthy background on the inhale, along with citrus undertones, strong fresh strawberry and ripe banana sensations. When you exhale, the fruity and zesty flavors get even stronger, giving off a powerful flavor of sweet pineapple with a touch of fuel that makes the flavor, which is almost gummy-like, stand out even more.
About this strain: Purple Punch
A cross between Granddaddy Purple and Larry OG, the original Purple Punch strain was claimed to be bred by the Hawaiian breeders at Supernova Gardens. Regardless of its origins, Purple Punch has made its way into the hands of the world's most renowned growers, such as the Los Angeles-based Jungle Boys.
With an aroma of blueberries and grape soda, this indica-leaning strain might sound sweet, but it also tends to pack a potent punch, with some strains reportedly carrying THC levels that range between 20% to 25%.