Fast Buds Amnesia Zkittlez Autoflower Seeds
| | |
| --- | --- |
| Parameter | Value |
| Taste | Sweet, Spicy, Lemon, Fruits |
| THC | Up to 24% |
| CBD | < 0.5% |
| Harvest EU Indoor | 450 – 600 gr/m2 |
| Harvest US Indoor | 1.5 – 2 oz/ft2 |
| Harvest EU Outdoor | 60 – 200 gr/plant |
| Harvest US Outdoor | 2 – 7 oz/plant |
| Size | XL |
| Height | 70 – 120 cm |
| Height US | 28 – 47 inches |
| Flowering | 9 – 10 weeks |
| Room | Indoor/Outdoor |
| Gender | Feminized |
| Genes | Sativa 75%/Indica 25% |
| Genetics | Amnesia Zkittlez Auto |
| Autoflowering | Yes |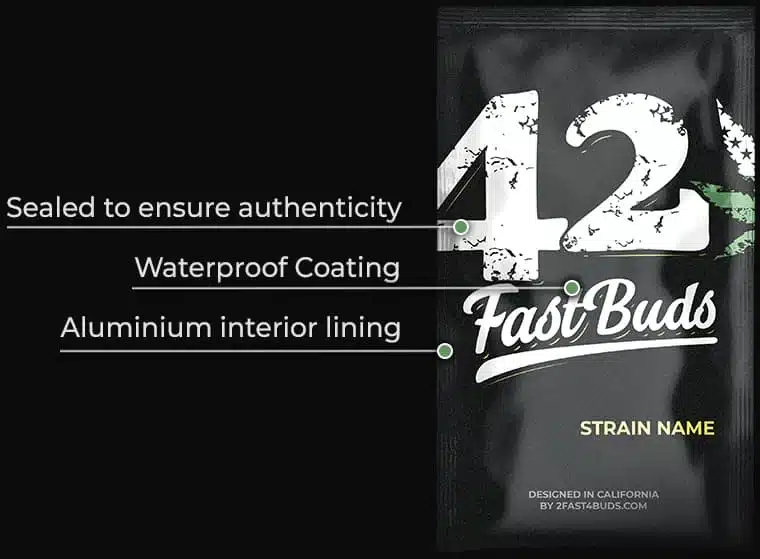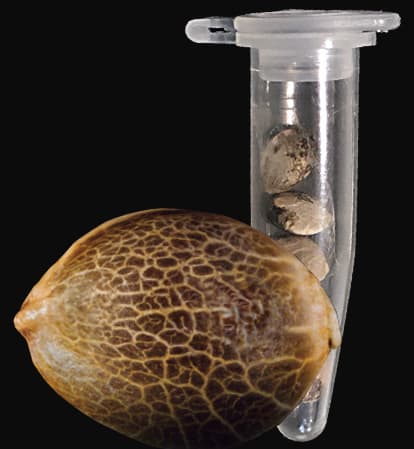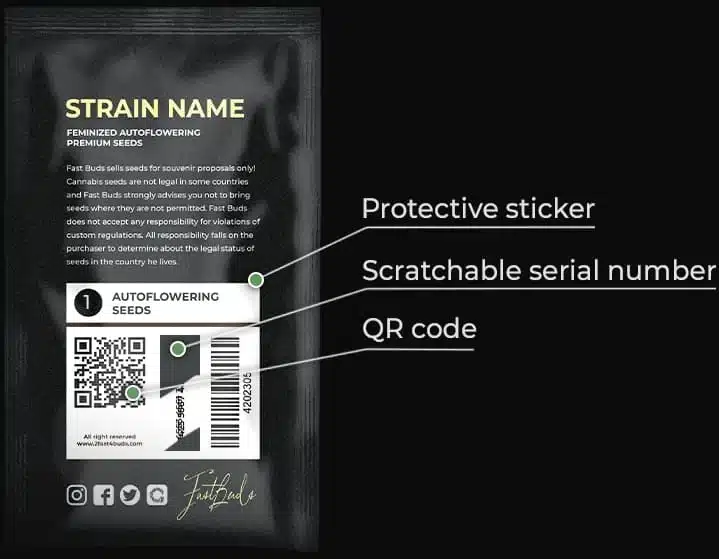 Amnesia Zkittlez Autoflowering Cannabis Seeds
Amnesia Zkittlez Auto – The Haziest Rainbow You'll Ever Taste!
Ideal for beginners. Monstrous yields of up to 600gr/m2 without extra effort.
Get ready for takeoff. An almost psychedelic high that'll take you to the moon and back.
A modern blast to the past. Experience the whole spectrum of classic and modern terps.
Full-on fruity terps. Fruitylicious resin that makes for the most flavorful extractions.
Super Sativa. A full-on Sativa effect in 70 days!
Old-school and contemporary Californian genetics at their finest. This exceptional strain has up to 24 percent THC and produces a psychedelic-like experience accompanied with a sweet and sour fruit cocktail flavor that covers the entire tongue and sends you soaring through the day. It takes around 70 days from seed to harvest, making it a fantastic strain for individuals who value the time and work put into breeding, as this variety will absolutely captivate you with its ease of cultivation, gorgeous colors, and ideal structure. This Sativa-dominant hybrid may reach up to 120cm in height and yield over 600gr/m2 with no care, making it the ideal option for growers of all skill levels seeking the most potent Sativa autoflowers on the market.
Bud Description of Amnesia Zkittlez Auto
Expect terps consisting of a delectable tropical fruit salad. Those who adore colourful variations will fall in love with Amnesia Zkittlez Auto's elongated, dark green buds with light yellow hairs and occasionally a subtle pink tinge. The lovely flowers serve as the ideal backdrop for this terpene masterpiece. From pineapple and lemon to papaya and mango, with a powerful spicy backdrop that will remind you of classic old-school flavors and keep you wondering with each hit.
Smoke Report of Amnesia Zkittlez Buds
A round-trip to the moon. Due to its Sativa history, you may anticipate an almost psychedelic impact while taking the first few of doses. The effects of Amnesia Zkittlez Auto propel you into space with a tremendously energizing high that stimulates your creativity and increases your mood while soothing your mind and spirit. The strong cerebral high gradually takes control of your body, calming you from head to toe and leaving you stress-free while your mind slowly returns to planet earth. Unquestionably the best option for musicians and illustrators seeking inspiration, as well as for customers with a high tolerance seeking to have a good time.
Amnesia Zkittlez Plant Appearance
This easy-to-grow Sativa hybrid's excellent shape and robust growth will absolutely captivate you. Amnesia Zkittlez Auto produces a gigantic main cola that may reach up to 120cm in height, with lengthy side branches and great internodal spacing, demonstrating the time and effort spent choosing the ideal parent plants.
Due to its Sativa ancestry, this strain produces magnificent, elongated blooms with very few, thin fan leaves that get totally resin-coated and become a stunning lime green color with subtle pink tints as harvest approaches.
Grow Tips for Amnesia Zkittles Auto
This kind grows tall and aggressively without additional nutrients, so provide the essentials and you'll quickly reap the benefits. Amnesia Zkittlez Auto grows long and slender branches; thus, support must be provided to prevent their breakage. As soon as your plants begin flowering, the terpenes will overpower the entire grow tent, so be prepared with a carbon filter to prevent attracting unwanted attention.
Flavor of Amnesia Zkittlez
Amnesia Zkittlez Auto smacks you in the face with a sweet fruity blend that takes you across the entire range of fruity and spicy terpenes. On the exhale, the mouth-watering terpene profile transforms into a sweet fruity blend that tastes identical to a macedonia fruit cup with a dash of lime juice that imparts a strong sour backdrop.
As you exhale, the spicy terpenes grow more dominant and combine with the fruitiness to create a flavor that is almost creamy, leaving a delightful citrus mousse aftertaste that will make your mouth wet just thinking about it.
Effects reported by people by feeling